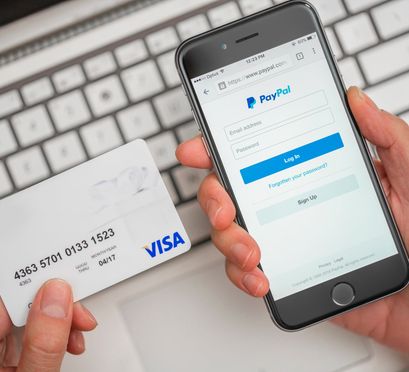 Linktree partners with PayPal to offer payment solutions globally

Crispus Nyaga
Linktree, a popular service with more than 16 million users, has partnered with PayPal to facilitate global payments in its platform. 
PayPal and Linktree
Linktree is a relatively popular company that provides "link in bio" service. The company helps individuals and companies save more time and create a pleasant opportunity for their social media users. Instead of creating a specific link for a post, the firm allows firms to only use one link. Using the link, they can easily find the specific products that they need.
Linktree has grown over time. The number of its active users has grown to more than 16 million, with most of them being individual sellers and artists. 
The company's Commerce Links allow customers to accept two types of payments. First, it allows them to have a "support me link" that includes donations. It also has request links that lets customers and followers request goods and services from customers directly. 
In a statement, the company said that it will collaborate with PayPal to enable these payments. Users will need to connect their Linktree accounts with PayPal and select it as a means of payment. In a statement, the company's CEO said:
"We are excited to be collaborating with PayPal to further expand our solutions to our users globally and enable them to further manage and monetize their digital presence."
Strong growth 
Both Linktree and PayPal are seeing impressive growth. Linktree has more than doubled its users in the past few years. This has been helped by the strong cash flow from operations as well as the $55 million it has received from venture capitalists. Recently, it acquired Songlink/Odesli.
Meanwhile, PayPal has expanded its service offerings to hundreds of countries while its revenue has surged to more than $21 billion. Recently, the company has even moved into cryptocurrencies. This week, it expanded these solutions to the UK.
Crispus Nyaga
Crispus is a financial analyst with over 9 years in the industry. He covers the stock market, forex, equities, and commodities for some of the leading brands. He is also a passionate trader who operates his family account. Crispus lives in Nairobi with his wife and son.