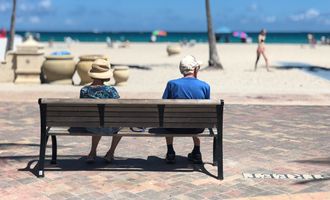 What are the best European countries to retire in?

MoneyTransfers News Desk
Many Brits dream of moving abroad for their golden years. 
Of course, everyone is looking for something a little different. Some want guaranteed sun and great beaches, some are looking to fill their days with cultural activities, and most want to form connections with friendly locals. 
MoneyTransfers.com has looked at a range of measures to come up with our own list of the best destinations to retire to. 
We looked at practical considerations like cost of living, property prices and affordability of healthcare for expats, as well as friendliness of locals, number of culture-rich cities, quality of environment and perceptions of quality of life (you can see more detail on the datasets we used for this below). 
We'll leave debates over beach vs mountain and scorching sun vs milder climes up to you, but here are the countries that came up tops according to our measures. 
A Word from our CEO, Jonathan Merry
Eager to provide our readers with the most accurate data available, the MoneyTransfers.com team has carefully curated this list of the best European countries to retire in. While Spain, Portugal and Greece have long been considered popular retirement spots, Belgium's place at number 2 may surprise some readers. We chose to consider friendliness as a key factor in this guide because we believe it is an important indicator of how welcoming a country and its people are, and we intend to provide our readers with all the facts. Since Brexit, travel and immigration looks a lot different, and we strive to provide insightful and informative expat guides to help our readers with any overseas ventures they may choose to pursue. 
MoneyTransfers News Desk
Money transfers, foreign exchange, remittance and currency research and insights from our newsdesk team.