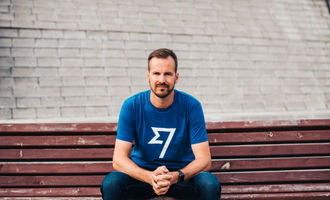 Wise share price slides after HMRC fines Kristo Kaarmann

Crispus Nyaga
Wise shares declined by more than 4% on Tuesday after the company's founder and CEO was fined by UK regulators on tax issues. The stock dropped to 1,090 pence, which was slightly lower than its all-time high of 1,175p.
Kristo Kaarman fined
Wise is a fast-growing company that went public in the United Kingdom three months ago. The firm, which was previously known as Transferwise, provides money transfer services to millions of customers from around the world.
The Wise share price declined by more than 4% after The Telegraph reported that Kristo Klaamarn, received a big fine by HMRC. Kristo is the Estonian co-founder of the company and the current Chief Executive. The paper siad that he was charged 365,651 pounds on a 720k tax bill. 
Wise was not involved in the lawsuit. However, the company's shares declined because the new charge could be seen as a breach of rules. As such, Kaarmann could be forced to leave his post in the company. He could also be questioned about his status as a "fit and proper" senior manager of a financial services company. In a note, he said:
"Kristo was late submitting his personal tax returns for the 2017/18 tax year, despite sufficient reminders from HMRC. His tax returns have since been completed, and he paid substantial late filing penalties. He has since devoted more time to keeping his personal admin in order."
Wise growth amidst competition
The new controversy comes at a time when Wise business has been growing rapidly. The company's revenue has grown substantially while its profit doubled to more than $41 million in the last fiscal year. This is notable since many companies of its size are still making losses.
Still, the company faces significant challenges from both traditional companies like Western Union and MoneyGram and newer companies like Remitly, PaySend, and TransferGo.
Crispus Nyaga
Crispus is a financial analyst with over 9 years in the industry. He covers the stock market, forex, equities, and commodities for some of the leading brands. He is also a passionate trader who operates his family account. Crispus lives in Nairobi with his wife and son.