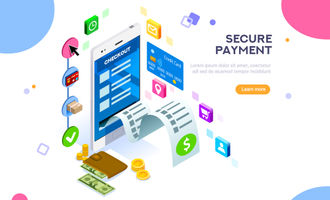 Veem partners with Visa to accelerate cross-border payments

Crispus Nyaga
Veem, a global money transfer company focused on businesses, has partnered with Visa to facilitate domestic and foreign payments. 
Strong growth 
Veem is a fast-growing fintech company that helps companies pay their employees, contractors, and customers globally. The company offers most of its services for free, which has led to substantial growth. 
At the same time, Veem has added more features to make it easy for companies to send money domestically and abroad. For example, it has created invoicing tools that enable customers to send instant invoices. It has also features that enable mass payouts. 
Most importantly, it has integrated with many popular accounting, eCommerce, and workflow providers like QuickBooks, Xero, and Oracle. 
Veem's business has been on a fast growth over the years. This growth has been helped by the substantial amount of money it has raised from venture capital firms. It has already raised more than $100 million and is valued close to a billion dollars. It has more than 400k customers, mostly in the United States and Canada.
Veem partners with Visa
In a statement this week, Veem announced that it was partnering with Visa. The partnership will see its customers have access to Visa card program 1 and Visa Direct. As such, they will be able to generate and issue virtual Visa payment cards that can be used for businesses and third parties. 
Visa Direct will enable its customers in the US to send money directly to a bank account or an eligible Visa card. In a statement, Visa's SVP for North America said:
"At Visa, we strive to bring to life digital-first solutions for SMBs that help streamline how they move money – domestically and across borders. We are excited to collaborate with Veem and offer their clients simple and elegant ways to digitize their operations and help improve their cash flow." 
Crispus Nyaga
Crispus is a financial analyst with over 9 years in the industry. He covers the stock market, forex, equities, and commodities for some of the leading brands. He is also a passionate trader who operates his family account. Crispus lives in Nairobi with his wife and son.