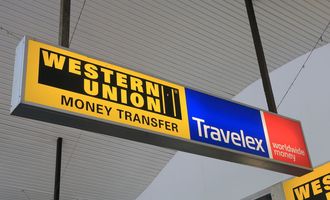 Western Union launches real-time payments in Europe

Crispus Nyaga
Western Union, one of the biggest money transfer companies in the world, made major changes this week. The company launched its real-time payments services in Europe.
Western Union real-time payment
WU is one of the biggest money transfer companies in the world. It moves billions of dollars every year to hundreds of countries. The firm has a market capitalization of more than $8.46 billion.
In a statement this week, the company announced that its Western Union International Bank (WUIB) had joined the Single Europe Payments Area Instant Credit Transfer Scheme. By so doing, the company joins more than 2,400 other financial institutions that are part of the scheme.
This is a major decision that will enable the company provides faster services to customers in 24 European countries. Besides, it will enable it to provide real-time money transfer services to customers. The scheme is part of SEPA, which enables funds to be available on the account in less than 10 seconds. In a statement, the president of product and platform for Western Union said:
"Joining STC Inst as a Direct Participant is a significant milestone, reflecting Western Union's role as an important financial services provider in Europe. Already, over 60% of our global account payout transaction volume is delivered in real-time. But we don't stand still: We continue to invest in expanding our real-time payment capabilities."
Real-time payments quest
The idea of real-time international payments has become popular among many money transfer companies. This is mostly because this is what customers want. 
This month, MoneyGram, a competitor to Western Union, used a different angle to facilitate these payments. The company partnered with Circle, a cryptocurrency company to actualize the process. 
The partnership will see MoneyGram's customers be able to send USD Coin through MoneyGram. Recipients will then receive the funds instantly. USD Coin is a stablecoin that is backed by the US dollar.Other companies like Wise, WordRemit, and Remitly have also introduced features that will see them accelerate the pace of their remittances.
Crispus Nyaga
Crispus is a financial analyst with over 9 years in the industry. He covers the stock market, forex, equities, and commodities for some of the leading brands. He is also a passionate trader who operates his family account. Crispus lives in Nairobi with his wife and son.