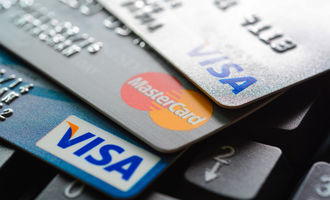 Visa is under investigation for its relationships with PayPal and Square

Crispus Nyaga
Visa, the giant payment company, is under scrutiny from the American Justice Department. According to the Wall Street Journal, the department is looking at the company's relationships with big tech firms like Square and PayPal.
Visa is being investigated
Visa is one of the biggest financial companies in the world. It has a market capitalization of more than $458 billion and annual revenue of more than $21 billion. The firm is also highly profitable, with its total net income being more than $10 billion.
Visa offers several services to its customers who including banks and fintech companies. It offers them technology that enables them move money in a simple way. It makes money from the transactions that its customers make. 
Now, the company's relationship with companies like Square and PayPal is being investigated. The Justice Department is worried that these partnerships are stifling competition among new customers. 
While Visa is a big company, it has long been concerned about upstart companies like PayPal, Stripe, and Square. These companies, however, are also Visa' customers. For example, PayPal offers cards that have been issued by Visa. Now, the department is looking at the fees and special privileges that these firms have with Visa.
At the same time, they are investigating a deal between Visa and Square, which owns Cash App. The deal, signed six years ago that would Square offer lower fees to Square. This is notable since Visa still owns a small part of Square.
The Justice Department has grown worried about the fintech industry. For one, Visa and Mastercard have been accused of setting high fees to retailers. Regulators are also concerned about the recent wave of acquisitions in the sector. In 2019, the department blocked Visa's proposed acquisition of Plaid.
Crispus Nyaga
Crispus is a financial analyst with over 9 years in the industry. He covers the stock market, forex, equities, and commodities for some of the leading brands. He is also a passionate trader who operates his family account. Crispus lives in Nairobi with his wife and son.