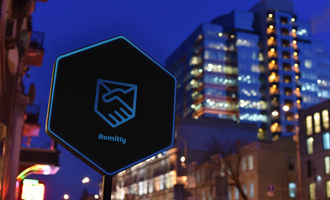 Remitly and other fintech stocks crash as growth concerns remain

Crispus Nyaga
Remitly has not done well as a publicly-traded company. The stock dropped to a new all-time low of $22.80, which was more than 55% lower than its all-time high. This drop has brought its total market capitalization to more than $3.7 billion.
Remitly stock sinks
Remitly is a fast-growing company that helps migrants send money to their loved ones. Users can send money abroad using its mobile application and website at a relatively lower cost than its peers.
The company went public a few months ago. Its stock jumped to an all-time high of $53, valuing the firm at more than $8 billion. 
Since then, investors have exited the stock as concerns about slow growth remain. These concerns were confirmed last month when the company published its first quarterly earnings. 
The company's results showed that its revenue rose by 69% on a year-on-year basis while the number of active customers rose by about 50%. It had about 2.6 million customers in the third quarter. It also lowered its forward guidance. It expects to make between $445 million and $450 million this year.
Other fintech stocks struggling
It is worth noting that Remitly is not the only fintech company that is struggling. For example, the PayPal stock price has crashed by more than 40% from its year-to-date high. Similarly, shares of Square, the parent company of Cash App has crashed by more than 30% from its year-to-date high.
Western Union's shares have fallen by more than 38% from their YTD high. This, in turn, has dragged its total market capitalization to about $6.5 billion. MoneyGram's shares have also declined by more than 50%. This performance is mostly because investors expect that the industry will show slow growth in the near term.
Crispus Nyaga
Crispus is a financial analyst with over 9 years in the industry. He covers the stock market, forex, equities, and commodities for some of the leading brands. He is also a passionate trader who operates his family account. Crispus lives in Nairobi with his wife and son.