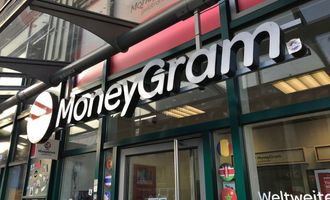 These money transfer fintech stocks crashed in 2021

Crispus Nyaga
2021 was a relatively strong year for global stocks. For example, in the United States, the S&P 500 index jumped by more than 27% while the Dow Jones rose by about 17%. The same trend happened in France, UK, and Germany. However, a closer look at the performance by sectors shows that fintech stocks had an awful year. 
Fintech sector slowing
The fintech sector was one of the best success stories in 2020 amid the global pandemic. Besides, the pandemic and the lockdowns that emerged pushed more people to embrace tech when sending money. Indeed, platforms like Wise, PayPal, and WorldRemit recorded a sharp increase in their stocks. 
However, this growth started slowing down in 2021 as the world economy reopened. As such, investors moved away from companies that did well during the lockdowns to those that lagged. These are known as reopening stocks. 
Therefore, many companies in the fintech industry struggled in the financial market. Indeed, the FINX ETF that tracks most of the leading companies in the sector has declined by more than 20% from its highest level in November this year.
Still, the year saw a number of companies go public. Earlier on, Affirm went public in New York. Other companies that went public in 2021 were Remitly, Wise, and Nubank.
Top fintech stock laggards
It is relatively difficult to see the fintech stocks that did well in 2021. For example, after a good IPO, the Wise share price jumped to an all-time high of 1,178p in September. Since then, the stock has crashed by more than 37%  and is trading at 737p. Its market capitalization has crashed to about 7.58 billion pounds.
Remitly Global also went public in 2021. Since its IPO, the stock has crashed by more than 62%, bringing its total market cap to more than $3 billion.
The same trend happened among big companies as well. For example, PayPal's stock declined by more than 40% from its highest level.
Leading money transfer companies like Western Union and MoneyGram also saw their shares crash by more than 40% from their year-to-date highs.
Crispus Nyaga
Crispus is a financial analyst with over 9 years in the industry. He covers the stock market, forex, equities, and commodities for some of the leading brands. He is also a passionate trader who operates his family account. Crispus lives in Nairobi with his wife and son.