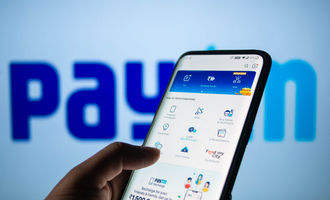 Paytm, Wise, Nubank, and Remitly shares crash after their IPOs

Crispus Nyaga
Paytm, the giant Indian payments company, has been under intense pressure after its initial public offering (IPO) in November last year. 
One97 stock crash
One97 Communications is the parent company of Paytm, one of the biggest fintech companies in India. The firm serves over 450 million customers across the country. Its services allow customers to send money, buy airtime, and pay for products in stores and online.
A few years ago, Paytm was one of the most successful fintech companies in India. At its peak, the firm was valued at more than $20 billion.
That changed a few years before the company launched its IPO in 2021. At the time, investors grew increasingly concerned about the company's growth and competition. Recently, the payment sector has been disrupted by the likes of Facebook and Amazon. 
This explains why the Paytm stock price managed to move below the Rs 1000 mark for the first time since it went public. It has fallen by over 50% and is trading at the lowest level on record. This drop brings its market cap to below $10 billion.
Paytm is not the only one
Paytm is not the only fintech company that has underperformed since going public in 2021. For example, Affirm shares have dropped by over 65% from their all-time high. Similarly, in London, Wise shares have declined to an all-time low. They have retreated by over 45% from their all-time high.
Similarly, Remitly shares have also crashed hard. The stock is trading at an all-time low of $14. At its peak, it was trading at about $50. And most recently, Nu Holdings, the parent company of NuBank have crashed by over 35% after its giant IPO.
Are you in the process of sending money to another country? At , we can help you save money by showing you the transaction costs charged by hundreds of companies.
Crispus Nyaga
Crispus is a financial analyst with over 9 years in the industry. He covers the stock market, forex, equities, and commodities for some of the leading brands. He is also a passionate trader who operates his family account. Crispus lives in Nairobi with his wife and son.