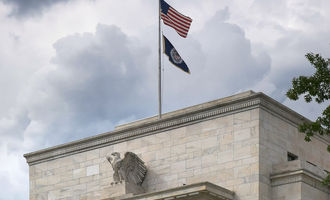 Federal Reserve report kickstarts debate on a digital dollar

Crispus Nyaga
The United States could be gearing towards the launch of a Central Bank Digital Currency (CBDC) if Congress and the Executive are supportive.
US CBDC
On Thursday, the Federal Reserce released a much-awaited report on the viability of a CBDC or a digital dollar. The report identified the pros and cons of the currency. 
In its assessment, the Fed noted a number of benefits for a digital currency. For example, it will provide a "safe, digital payment option" for most Americans. At the same time, it will be an ideal part of the cross-border payments sector. With the currency, it will be easy and cheap for people to send money around the world.
On the other hand, the Fed noted that the CBDC will have some negative impacts. For example, the Fed noted that it could have uncertain effects on the finacial sector. Also, it could impact the cost and availability of credit and stability in the sector.
Other central banks moving forward
The report by the Fed came at a time when other central banks are thinking about launching their CBDCs. 
The most advanced one is the Peoples Bank of China (PBOC), which launched a test of its CBDC in 2021. In that year alone, the currency moved over $9.5 billion in transactions. Over 140 million people opened their CBDC wallet during the year. 
Crispus Nyaga
Crispus is a financial analyst with over 9 years in the industry. He covers the stock market, forex, equities, and commodities for some of the leading brands. He is also a passionate trader who operates his family account. Crispus lives in Nairobi with his wife and son.