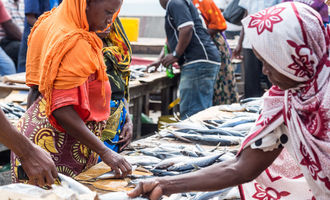 Tanzania's NALA scoops $10M but key challenges remain

Crispus Nyaga
NALA, an African cross-border payment company raised $10 million from investors as it seeks to enter more countries.
New fundraising
NALA is one of the fastest-growing technology companies in East Africa. The firm has created a mobile and web platform that allows people to send money to other countries.
In a statement this week, the company said that it had raised $10 million from a group of investors led by Amplo, Accell, and Bessemer Partners. 
The new fundraising comes at a time when the company has seen spectacular growth in countries like Tanzania, Kenya, Uganda, Rwanda, and Ghana. It plans to use the funds to expand to more countries like Nigeria. 
According to the firm, almost 10,000 customers used its service to move millions of dollars from abroad to Africa. Most of these customers are from the UK, where the company has a license. In a statement, the founder said that it will soon acquire a license from the US and the European Union. He said:
"We also got our license approvals to go live in the U.S. and the E.U., which will be going live in a month and a half in at least one other E.U. country, probably France."
Challenges remain
NALA is tackling a big challenge considering that Africa is one of the fastest-growing regions in terms of remittances.
However, the firm faces many challenges that it must overcome. The biggest one is international competition considering that the remittances industry is currently crowded. Some of the giants that send millions of dollars to Africa are Wise, PaySend, and WorldRemit. 
It will also face challenges that we have seen with startup companies that recently went public. While companies like Wise and Remitly were hailed in the private market, they have all underperformed as public companies. Their shares have all crashed by double-digits.
Crispus Nyaga
Crispus is a financial analyst with over 9 years in the industry. He covers the stock market, forex, equities, and commodities for some of the leading brands. He is also a passionate trader who operates his family account. Crispus lives in Nairobi with his wife and son.