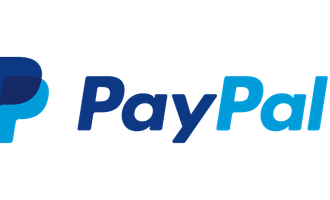 PayPal stock price sell-off accelerates after weak earnings

Crispus Nyaga
PayPal, the well-known fintech company, has been under intense pressure as growth in its key divisions slow. 
PayPal Weak earnings
Fintech companies were among the best beneficiaries of the pandemic. With the economy locked up, most people embraced them, which pushed their share prices to record highs.
In the past few months, however, the situation has changed and most fintech companies have struggled. For example, PayPal's shares declined by more than 25% on Wednesday and by 4% on Thursday.
The shares have dropped by almost 60% from their all-time high. They are also trading at the lowest level since May 2020. Its market capitalization has crashed to about $156 billion. At its peak, the company was valued at more than $350 billion.
The company's revenue rose to more than $6.92 billion in the fourth quarter of 2021. That was a 20% increase from the same period in the previous year. It added more than 9.8 million users in the fourth quarter, bringing the total to over 423 million. 
In total, PayPal made more than $25.4 million in 2021, up by about 18% from the previous year. It achieved that by processing more than $1.25 trillion in total volume a year before.
Technology companies struggle
PayPal is not the only technology company struggling. Results published this week showed that companies like Facebook and Spotify also had weak returns. 
The situation could worsen later this year considering that the Federal Reserve is scheduled to make several rate hikes.
In the coming weeks, other fintech companies like Block (formerly known as Square) will publish their quarterly results. Analysts believe that these firms will also publish weak results.
Crispus Nyaga
Crispus is a financial analyst with over 9 years in the industry. He covers the stock market, forex, equities, and commodities for some of the leading brands. He is also a passionate trader who operates his family account. Crispus lives in Nairobi with his wife and son.