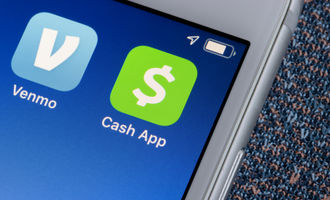 Block shares jump as the company publishes strong results

Crispus Nyaga
Block, the parent company of Square, reported strong quarterly results, signaling that the company had more room to grow. As a result, its stock price jumped by more than 20% on Friday.
Block earnings
Block is a large financial technology company that offers multiple services. The company owns a number of well-known brands like Square, AfterPay, Tidal, and Cash App. 
The company made a gross profit of $4.42 billion, which was up by about 62% from the same period in 2020. Further, its gross payment volume rose to over $46.5 billion in the third quarter while its revenue excluding Bitcoin rose to $2.12 billion. Its transaction revenue rose by 41% year-on-year to more than $1.31 billion.
Cash App, its fast-growing peer-to-peer payment company, had over $2.55 billion in the fourth quarter while its Bitcoin revenue dropped to $1.96 billion.
These results helped to ameliorate the damage seen in the company's stock. The shares rose by more than 20% although they remain down by over 40% from their highest level in 2021.
Block growth leveling
Like most fintech companies, Block had a strong performance during the pandemic as the number of people shopping online rose. The company also benefited from the rising transactions through Cash App, the fast-growing peer-to-peer marketplace. Most importantly, its revenue from Bitcoin processing jumped sharply. 
However, with the world going through a new normal, analysts expect that its future growth will be lower than where it was during the pandemic.
Crispus Nyaga
Crispus is a financial analyst with over 9 years in the industry. He covers the stock market, forex, equities, and commodities for some of the leading brands. He is also a passionate trader who operates his family account. Crispus lives in Nairobi with his wife and son.