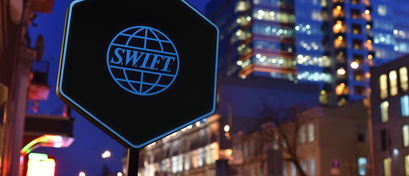 US and Europe avoid cutting off Russia from the SWIFT system

Crispus Nyaga
The US and the European Union agreed not to cut off the Swift network from Russia after Vladimir Putin invaded Ukraine on Thursday.
Nuclear option 
In a statement on Thursday, President Putin announced that he was starting a special military operation in Ukraine. Shortly after making the announcement, Russia's military attacked the country from land, sea, and water. 
The attack pushed the United States and its allies to announce a new round of sanctions on the Russian economy. The US sanctioned the biggest banks in Russia and oligarchs. It also announced export controls that will see the country denied critical parts.
The European Union will announce its set of sanctions on Friday. The new sanctions package has a closer resemblance to the one offered by the US but it includes provisions that will see Putin and his foreign affairs minister sanctioned as well. 
While these sanctions are tough, they did not include what analysts called the nuclear option. Europe and the US will not cut off Russia from the important Swift network. 
For starters, Swift is a global messaging service used by banks to process international payments. In his statement, Biden said that the US could consider adding the network if the Russian aggression continues.
Energy exports
The main reason why the US opted not to sanction Swift is that it could have major implications for Russia and European countries. 
By cutting Russia from Swift, it would be nearly impossible for European countries like Germany to buy products like wheat and natural gas. Still, countries like the UK and France are supportive of banning Russia from the system.
Crispus Nyaga
Crispus is a financial analyst with over 9 years in the industry. He covers the stock market, forex, equities, and commodities for some of the leading brands. He is also a passionate trader who operates his family account. Crispus lives in Nairobi with his wife and son.