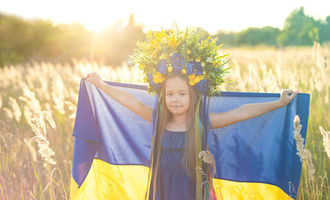 How to send money to Ukraine amid the Russian invasion

Crispus Nyaga
The Russian invasion of Ukraine has led to strong demand for money transfer services. Friends and family members living abroad are sending cash to their loved ones at home. At the same time, many well-wishers are sending millions of dollars to Ukraine. 
Money transfer demand rises
Remittances companies have reported a sharp increase in demand for money transfer services to Ukraine. In fact, according to Google Trends, the volume of people searching for how to send money to Ukraine has jumped to an all-time high.
At the same time, companies like Western Union, MoneyGram, and Wise have reported a sharp jump in demand. MoneyGram reported a 124% increase in volume than the 30-day average on the day that Russia launched the invasion.
Some banks and some remittances companies have slashed fees for sending money to Ukraine. For example, Bank of Ireland and AIB announced that they will waive fees for people to send money to the country.
In addition to fiat currencies, well-wishers are sending millions of dollars in form of cryptocurrencies. Recent data show that millions of people have sent over $52 million in Bitcoin to Ukraine. Most of these funds have gone to wallets linked to the Ukrainian government.
How to send money to Ukraine
It is easy to send money to your family and friends in Ukraine. At MoneyTranfers, we have a tool that will help you to compare fees charged by different money transfer companies. In our homepage, you just need to enter your country, the receiving country, and the amount you are sending.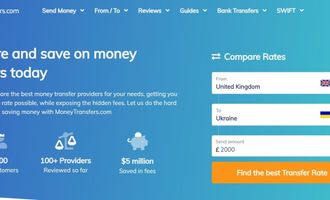 After this, you will see the results as shown below. All you need to do is to select the company you want and complete the transaction.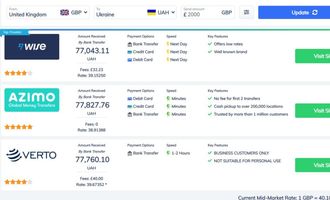 Crispus Nyaga
Crispus is a financial analyst with over 9 years in the industry. He covers the stock market, forex, equities, and commodities for some of the leading brands. He is also a passionate trader who operates his family account. Crispus lives in Nairobi with his wife and son.