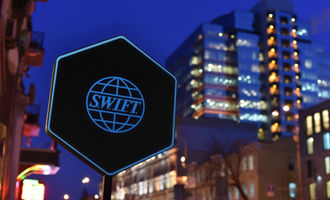 Russian SWIFT Removal May Not Impact Government Payments

Keith Hodges
The removal of Russia through SWIFT may not impact payments to the Government as much as hoped, due to how the Russian payment system works.
Data shows just 5% of domestic payments are made through the system, with the majority of transactions carried out in the country coming through the Bank of Russia Payment System (effectively, the country's purpose built alternative to SWIFT). This system effectively handles payments into the country – which would include government payments. According to the most recent data on transactions into the country, 95% of these go through BPRS.
According to Statista, BRPS consists of three components: The system for intraregional electronic payments (VER), the system for interregional electronic payments (MER), and the Banking Electronic Speedy Payment system (BESP system). SWIFT, on the other hand, refers to (cross-border) financial information exchange. The system does not send funds itself, but ensures the transmission of messages between financial institutions. This is similar to the cryptocurrency Ripple (XRP) – which provides a payment transaction framework rather than actively transferring payments itself. Russia does have its own domestic alternative to SWIFT – SPFS – but no concrete figures are provided for this system.
Keith Hodges
Keith is a digital specialist with a background in the financial industry, both as a marketeer and a journalist. Keith joined MoneyTransfers.com in order to take the business to the next level and expand our offering in multiple international money transfer markets.