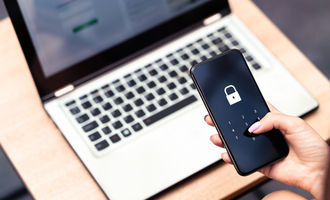 Half of Canadians want cybersecurity support for Ukraine

Keith Hodges
Half of Canadian's think the Government should offer Ukraine cybersecurity and intelligence support to help fight it's war against Russia.
Data compiled by MoneyTransfers.com shows that whilst financial and humanitarian aid are top priority, the need for support in a potential cyber war is also paramount.
59% of Canadians think humanitarian aid should be sent to Ukraine
49% say the Government should take the action of providing intelligence and cybersecurity
44% want Canada to extend it's existing military training mission past March
Are we heading for a cyber war?
According to Jonathan Merry, Founder of MoneyTransfers.com, the emphasis on cybersecurity is interesting as it shows that "financial security and access to communications are much more easily targeted online, meaning Ukraine could need to defend itself from Russia both inside, and from outside, its borders."
To highlight the overall lean towards cybersecurity, data elsewhere in the report shows that the Canadian public is putting less emphasis on 'traditional' types of support with sending more 'lethal aid' (eg. guns, tanks, ammunition) a suggestion by just 18% of the Canadian public, and economic sanctions just 36%.
Merry adds: "The use of sanctions to impact oligarchs, or the Russian government, is potentially seen by the public as a 'tit-for-tat' approach to helping Ukraine in real terms. However, there's a clear sentiment towards cyber security – something many of us take very seriously in a time when stories of hacks, or the potential of fraud on a personal account, seem to be ever present.
"From simply being able to safely transfer finances to family members, through to large scale protection of banks or communications systems, the need for multiple layers of protection is paramount if we're to aid Ukraine is ending this war, and pushing back against Russian attacks."
Keith Hodges
Keith is a digital specialist with a background in the financial industry, both as a marketeer and a journalist. Keith joined MoneyTransfers.com in order to take the business to the next level and expand our offering in multiple international money transfer markets.