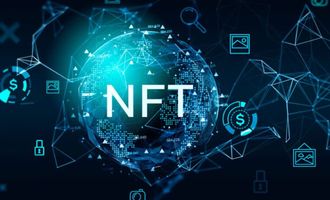 Total Market Cap of Fractionalized NFT Now Stands at Over $88 Million

Elizabeth Kerr
NFTs are quickly making history by opening the world to a new era of asset ownership. And just when we thought we had seen the best of blockchain utility, fractionalized NFTs (F-NFTs) came into play. 
MoneyTransfers.com has been tracking the performance of these unique assets in the digital world. Our findings indicate that just like NFTs, these fractionalized assets are riding on a popularity wave and changing the global view on investments and asset ownership. 
In a little over a year, F-NFTs have grown to a total market cap of $88,093,034. Doge F-NFTs seem to be leading the pack, accounting for more than half of the total value of fractional NFTs. 
F-NFTs are the new craze in the crypto world
The world of blockchain technology is marked with new innovations by the day. First came cryptocurrencies, which paved the way for decentralized finance. The 2017 DeFi boom opened up the crypto world to new possibilities, including NFTs.  And now, F-NFTs seem to be the latest craze. 
In June 2021, Dogecoin's meme cryptocurrency Shiba Inu NFT sold for $4 million. The NFT was fractionalized into DOG tokens in the following months, which instantly boosted its value to $225 million. This marked one of the earliest successes of fractionalized NFTs. 
The Doge F-NFT continues to top the charts. Our recent data at MoneyTransfers.com shows that the DOGE F-NFT comes first, with a market cap of $38.12 million. The Feisty Doge NFT's $9.98 million places it second. The two F-NFTs make up the largest share of the value of fractionalized NFTs. 
Other high-performing F-NFTs making it to the top ten list include Ladypunk, Harambe, and ApePunk, among others. 
Is it time yet for F-NFTs? 
Undoubtedly, F-NFTs present several benefits. These unique digital assets allow for the tokenization of just about any asset in the real world- be it art or real estate. F-NFTs provide more liquidity and democratization when it comes to the price of digital assets. 
Besides, fractional ownership of NFTs makes them accessible to the general population, fueling mass adoption of crypto and its inventions in the global market.
However, we cannot deny that innovations in the crypto space are coming up much too rapidly. 
The world is yet to adjust to NFTs and their numerous use cases, but here we are with yet another invention. And as much as fractionalized digital assets hold the future of NFTs, we also must be aware of the risks involved, including undesired buyouts. 
That said, F-NFTs, like any other invention on blockchain technology, are set to disrupt various industries in the coming years. The ball is now on the court of crypto enthusiasts to educate the masses and elevate the shift towards the new age of money, investments, and asset ownership. 
Elizabeth Kerr
Elizabeth is a financial content specialist from Manchester. Her specialities include cryptocurrency, data analysis and financial regulation.