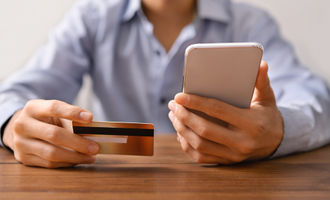 Remittances to slow in 2022 as inflation rises and central banks tighten

Crispus Nyaga
Remittances are set to see a slower growth in 2022 as central banks hike interest rates. They will also be affected by the overall lack of stimulus packages that happened in 2020 and 2011.
Remittances to slow
The past two years have been relatively successful for the remittances industry. According to the World Bank, they fell slightly to $540 billion in 2020 because of the pandemic. That decline was actually better than what analysts were expecting.
In a similar report in 2021, the World Bank said that remittances jumped by more than 7% in 2021 to $589 billion. 
However, while these flows are expected to do well in 2022, there are signs that growth will be at a slower pace. 
First, central banks in the developed world have embraced a hawkish tone in a bid to fight the soaring inflation. In the US, the Fed delivered its first interest rate hike since 2018 on Wednesday last week. The bank has vowed to continue hiking rates this year.
The same thing happened in Europe, where the Bank of England decided to hike rates for the third time. The European Central Bank is expected to hike later this year. Other banks that have turned hawkish recently are from Canada, Norway, and South Africa.
Therefore, with rates rising, there is a likelihood that many people will avoid sending money to their families abroad. 
Inflation is a challenge
Another challenge is that inflation has risen at a faster pace than wages. In the US, inflation has risen by 7.9% while wage growth is currently about 5%. Therefore, most people are currently struggling since their cost of living has kept soaring. 
At the same time, governments will not deliver the stimulus that they offered during the pandemic. In the past two years. American families have received over $10,000 in government handouts. Therefore, with no such payouts this year, the impact will be lower remittances. 
All these explain why shares of leading money transfer companies like Wise and Western Union have crashed lately.
Crispus Nyaga
Crispus is a financial analyst with over 9 years in the industry. He covers the stock market, forex, equities, and commodities for some of the leading brands. He is also a passionate trader who operates his family account. Crispus lives in Nairobi with his wife and son.