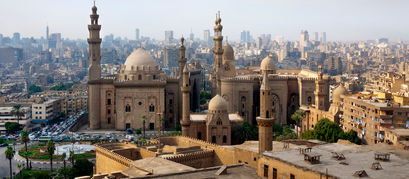 Khazna scoops $38m to scale its Egyptian super-app

Crispus Nyaga
Khazna, an Egyptian fintech company, has scooped $38 million from a group of venture capital firms to scale its super-app. 
Khazna strong growth
Egypt is a large country of population of over 102 million people. Like many emerging countries, Egypt has a challenge in that most of its population has no access to formal financial services. Estimates are that as much as 50 million people.
Khazna is a fintech company that is changing financial access in the country. It offers a financial super-app that enables people to do multiple services at once. 
Users can easily save money in the app and then spend it internationally using its plastic cards. At the same time, they can send money both locally and abroad at a relatively lower price. Also, employees can use the Khazna HR product to receive cash advances either in full or in part.
As a super app, Khazna has also partnered with many retailers who provide the service to their customers. This means that millions of users can pay for services and products in store and online using its products. In a statement, the firm's CEO said:
"They're (Egypt Central Bank) launching multiple initiatives that we are part of, including the instant payment network where we will offer some services like instant payments through this infrastructure."
New funding
In a statement, the company said that it had successfully raised $38 million from investors. The funds were received in form of both equity and debt. This means that it has now raised $67 million, making it oe of the best-funded startups in Egypt. 
The new funding came from companies like Quona Capital and Capiter. They decided to invest in it after seeing its spectacular growth considering it is expected to grow to 1 million users soon.
Crispus Nyaga
Crispus is a financial analyst with over 9 years in the industry. He covers the stock market, forex, equities, and commodities for some of the leading brands. He is also a passionate trader who operates his family account. Crispus lives in Nairobi with his wife and son.