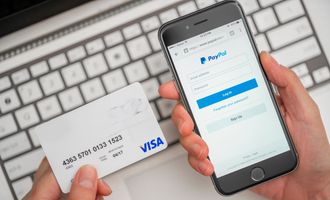 PayPal and Venmo hike Instant Transfers fees

Crispus Nyaga
Inflation has finally arrived in the money transfer industry. On Thursday, PayPal and Venmo announced that they will increase prices for instant transfers in the US. 
PayPal and Venmo price hikes
In a press release, PayPal said that it will increase prices as the cost of doing business increases. Most services offered will maintain their current pricing structure. 
The affected service is known as Instant Transfer. The idea behind it is a bit simple. Customers who decide to use the option will pay a higher fee. Alternatively, they can decide to use Standard Bank Transfers for free. But these transfers can take 1-3 days to conclude. 
Personal accounts on PayPal and business users on Venmo will pay 1.75% of the transfer amount. The minimum fee will be about $0.25 and the maximum will be $25. PayPal merchants will not be affected by the new increase when the changes start in June. 
Instant Transfer is a service that was launched in 2017 to make it easier for people to move money around. It has been a hit among most of the company's users.
Growth slowing
The new fees hike came at a difficult time for PayPal. Its business growth has slowed while its stock price has crashed. The shares have fallen by more than 65% in the past 12 months. As a result, its market cap has fallen from an all-time high of over $300 billion to $100 billion. 
The company is also facing substantial competition from companies like Square, PaySend, and Wise. This explains why the company has avoided hiking most of its fees even as its operating costs rise.
Crispus Nyaga
Crispus is a financial analyst with over 9 years in the industry. He covers the stock market, forex, equities, and commodities for some of the leading brands. He is also a passionate trader who operates his family account. Crispus lives in Nairobi with his wife and son.