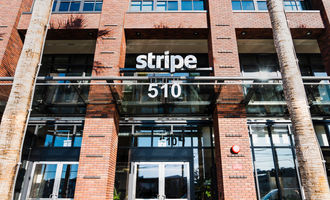 Stripe expands its crypto solutions as it deepens its partnership with Twitter

Crispus Nyaga
Stripe, the fast-growing payment money processing company, has become the latest entrant into the cryptocurrency industry. In a statement on Friday, the company said that it was rolling out a product that will add cryptocurrency payouts to Connect. Twitter will be the first company to use Connect to power its payment solutions.
Twitter and Stripe have had a long relationship. For one, Twitter already uses Stripe to power its various payment services such as Tips and Super Follows. As a result, it means that Twitter will be able to accept USD Coin, a popular stablecoin. These payments will be powered using Polygon's blockchain. In a statement, Stripe said:
"Once creators receive their earnings, they can hold their balance on Polygon, or choose to bridge to Ethereum and exchange it into another currency. We plan to add support for additional rails and payout currencies over time."
In the announcement, Stripe also noted that it will be handling all crypto-related complexity and operations for the company. This differs from Meta's approach of building its own platforms in-house. The statement said:
"No code changes are required, and platforms can avoid taking on the challenges of acquiring, storing, or transferring crypto themselves."
The new product came a month after Stripe released a series of APIs and tools for developers to integrate its cryptocurrency features. This feature allows people to buy 135 cryptocurrencies, NFTs, and other products from around the world. 
The deepened integration with Stripe happened at a time when Elon Musk announced his intention to buy the company. One of his approaches to monetizing the company will be to incorporate Dogecoin, his favorite cryptocurrency. 
Stablecoins have become popular assets, with a total market cap of over $200 billion. The most popular ones are Tether, USD Coin, Terra USD, and Binance USD. 
Crispus Nyaga
Crispus is a financial analyst with over 9 years in the industry. He covers the stock market, forex, equities, and commodities for some of the leading brands. He is also a passionate trader who operates his family account. Crispus lives in Nairobi with his wife and son.