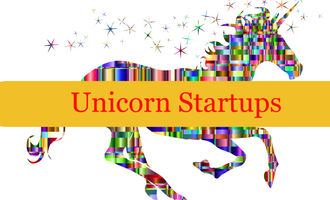 There are 1000+ Privately held companies in the world with valuations above $1B

Elizabeth Kerr
9 years after Aileen Lee popularized it, the term unicorn is as ubiquitous as any other. Such has been their growth that today we have over a thousand of them. Market data shows that the global unicorn herd surpassed the 1,000 mark early this year.
Per a MoneyTransfers.com analysis, there were 1,087 unicorns at the time of writing (April 21, 2022). These had a collective valuation of nearly $3.64 trillion. Moreover, 519 of these attained the $1B status in 2021. That addition represented a 95% jump in their number! 
Unicorns may not be as rare as before, but joining the herd is no mean feat. Virendra Gupta, CEO of Dailyhunt, agrees. He says, "Every company that has become a unicorn has slogged for the last eight-nine years to be where they are today."
The U.S dominates the unicorn space
MoneyTransfers' analysis also gives a geographic distribution of these unicorns. It indicates a concentration of them in the U.S. and China. While the U.S is home to 554 of these, China boasts of another 180. India comes in at third place with 64 of them.
Most of the U.S based firms are headquartered in the tech hubs of San Francisco and New York. Other areas hosting them are Seattle, South Carolina, and Boston, and several reasons explain their concentration in the country and the Silicon Valley in particular.
The American allure for startups
Firstly, America has some of the most business-friendly laws around. These provide a conducive environment for businesses to set up and thrive. Additionally, many consider it a safer operating environment than many others. This last factor is vital in shoring up their valuations.
As for setting up within Silicon Valley, this is where innovation and Venture Capital reside. Those two are the mainstay of the startup economy. Any business set up here can tap into the abundant supply of tech know-how and deep pockets of venture capitalists.
To MoneyTransfers' CEO Jonathan Merry, startups seek to leverage their predecessors for growth. He asserts, "The concentration of innovation and capital creates an ecosystem that's attractive for new entrants to build their ventures. They can use the expertise of the already existing firms and the available infrastructure to build themselves up."
Should you care about unicorns?
Genuine unicorns might present you with unique investment opportunities. That's true, especially when they're in their infancy because then is when they have the potential to grow exponentially. A case in mind is Uber. 
The firm had one of the most disappointing IPOs in history. But the early investors who'd bought its stock early and in small amounts made a killing. Should the startup succeed, small but early investments could give you huge returns.
Like any other investment, a startup investment seeks profit for what you've invested. True, investing in a startup before it attains the unicorn status can yield you significant returns if the firm goes public. But things can turn on their head too.
So, one should be careful as they go about their investments. There have been incidences of overvaluation or some of them not performing as had been advertised. It's therefore important to do your research on the company before putting your money into it. Due diligence on the startup's fundamentals will save you a lot of pain should the numbers not stack up as promised.
Elizabeth Kerr
Elizabeth is a financial content specialist from Manchester. Her specialities include cryptocurrency, data analysis and financial regulation.