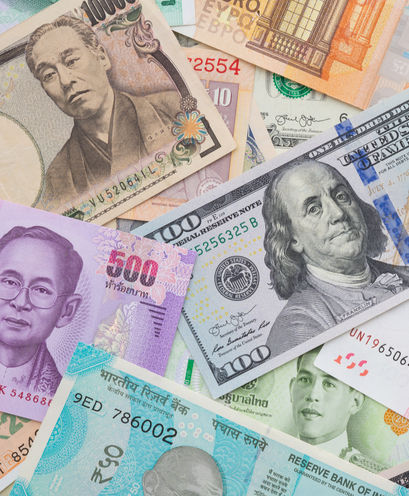 Only 15% of Banknotes feature Women around the world

Elizabeth Kerr
The world is replete with women who've pulled off great feats worth commemorating. To that end, different societies have adopted unique ways to tell their stories. One of these is featuring them on banknotes. However, a MoneyTransfers.com analysis shows that they're grossly underrepresented, with only 15% of the bank notes bearing a woman's image.
MoneyTransfers based its conclusions on an analysis of 1,006 global banknotes. This kind of data has always drawn robust reactions from women empowerment crusaders. They opine that it's indicative of society's continued sidelining of women. 
Is society downplaying women's achievements?
Sarah Coles, a resident of Hargreaves Lansdown, for instance, holds that society has tended to downplay women's achievements. She affirms, "It's not just a problem with how people are selected; it also comes down to society itself and how women have been sidelined in history."
Felicia Willow, chief executive of the Fawcett Society, concurs. She holds, "According to the Bank of England, our notes feature those who have 'shaped UK society through their thought, innovation, leadership or values' – so where are all the brilliant women who have done just that?"
She reiterates that women constitute half of the UK population. But only a quarter of its currency honors their achievements. She says theirs is a diverse society, and that time is ripe for UK's cultural emblems to reflect that. Willow affirms that there's a need for the public to recognize women's achievements more.
Banknotes feature a cross-section of women
MoneyTransfers' analysis further shows that the notes feature women from diverse backgrounds. Apart from monarchs, they also carry the portraits of actresses and opera singers too. One note has the image of the Nobel Prize Laureate, while another showcases a prison reformer in the UK.
England's Queen Elizabeth II is the most featured female personality. Her image adorns banknotes of 19 different nations, all of which are part of the commonwealth. Canada, Australia, and many other commonwealth states recognize the queen as the Head of State.
America's dismal showing
America fares dismally in the number of women it features on its banknotes. To date, only one prominent woman's picture has graced the face of a US banknote. That's Martha Washington, President George Washington's wife, in a late nineteenth-century one dollar silver certificate.
The current administration is, however, looking to rectify this anomaly. It's fast-tracking the process of including Harriet Tubman's portrait on the 20-dollar bill. The process that began in 2016 would've seen the unveiling of the new notes in 2020. This could've coincided with the marking of the 19th amendment's centennial.
Australia, Sweden lead the way
In contrast, Australia and Sweden have the highest ratios of women portraits on their notes. Australia, for example, has four out of five notes featuring a prominent woman. Meanwhile, in Sweden, the cash bills have a 50-50 representation of male and female figures.
Women remain a minority group when it comes to representation across sectors. This under-representation explains the existence of events like International Women's Day. Apart from celebrating women's achievements, it also provides a platform for exposing gender biases and rallying support to fight it.
Elizabeth Kerr
Elizabeth is a financial content specialist from Manchester. Her specialities include cryptocurrency, data analysis and financial regulation.