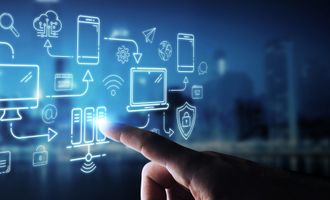 FinTech Employs More People than Zurich and Frankfurt Combined

Elizabeth Kerr
The FinTech industry has been growing by leaps over the last few years, as new technologies like blockchain take the world over by storm. The emerging innovations bring about numerous opportunities, including job opportunities for many people globally. 
MoneyTransfers.com has been following up on the global FinTech trends and according to a recent report, the booming industry currently employs over 300,000 people. The number is higher than that of people employed in Zurich and Frankfurt. The two cities, which are some of the largest financial centers of the world, employ less than 100,000 people combined. 
North America leads in employees and job openings
A further analysis of the report by MoneyTransfers indicates that NorthAmerica is currently the leading region when it comes to FinTech adoption. The region accounts for the highest number of employees, as well as job openings. The continent's FinTech industry employs 160K persons and currently has 20K job openings. 
Asia comes in second with 70K employees and 9K openings. Europe and South America also pose some impressive numbers, with 40k and 20k employees, respectively. 
The report also reveals the disparity in the adoption of FinTech technology across different regions. Oceania and Africa have the lowest statistics. Oceania employs 5K people and has 1K openings. Africa has the same number of openings, but the region only employs 4K people in the FinTech industry. 
We can expect these numbers to surge even higher, particularly in regions that are still developing. The report further indicates that the global FinTech adoption rate is higher than 65% in 2020, compared to 16% in 2015. 
What's more, the FinTech industry now makes up 38% of banks, compared to 3% in 2010. 
Tech roles make up 80% of jobs in FinTech industry
According to the data obtained, technology is rapidly eating away at finance roles in the industry and it may soon wipe out most of them. Currently, tech makes up 80% of the roles in fintech companies across different industries. 
FinTech companies in the blockchain and BNPL sectors have the largest share of technical jobs. More than 50% of the job roles in these companies require technical know-how, with most of it being in the engineering department. IT & Operations and Data Science roles take the 2nd and 3rd places, respectively. 
Adoption and investment in the FinTech industry is certainly on a rise, and we can expect just about everything to increase, including job openings. The industry now claims five of the top financial institutions, including ICBC and JP Morgan Chase & Co. 
Elizabeth Kerr
Elizabeth is a financial content specialist from Manchester. Her specialities include cryptocurrency, data analysis and financial regulation.