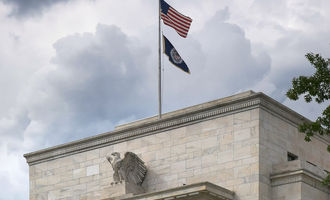 Federal Reserve preps for its biggest rate hike in 22 years

Crispus Nyaga
Consumers are expected to find it difficult as central banks accelerate their monetary tightening. On Tuesday, the Reserve Bank of Australia (RBA) made its first interest rate hike in more than 10 years.
On Wednesday, the Fed is also set to make its second interest rate hike of the year. What's notable is that the size of this rate hike will be 0.50%. This will be the biggest hike in over 22 years. The hike will come at a time when the US is facing the highest inflation rate in over 40 years. In a statement, an analyst at PGIM said:
"They are catching up with reality and are trying to get ahead of any entrenchment of inflation expectations. The real question is how high does the federal funds rate need to go to moderate some of the frothiness we are seeing."
On Thursday, the Bank of England (BOE) is also expected to increase interest rates by 0.25%. If it does this, it will be the fourth rate increase since December.
The only major central banks maintaining their dovish policy are the Bank of Japan and the Swiss National Bank. Last week, the BOJ decided to leave interest rates unchanged and then hinted that it could continue easing its policy.
Still, there are concerns about the impact of these rate hikes on inflation. For one, inflation is mainly caused by factors that are out of reach of the Federal Reserve. For one, the Fed cannot improve the logistical challenges that are ongoing. It cannot stop the ongoing crisis in Ukraine.
At the same time, there are concerns that the American economy is slowing. For example, data by ADP showed that the American private sector added fewer jobs than expected.
Crispus Nyaga
Crispus is a financial analyst with over 9 years in the industry. He covers the stock market, forex, equities, and commodities for some of the leading brands. He is also a passionate trader who operates his family account. Crispus lives in Nairobi with his wife and son.