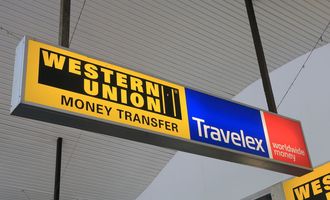 Western Union partners with Mambu for its digital banking business

Crispus Nyaga
 has partnered with Mambu to build a digital banking app – WU+. Through cloud-based technology, Western Union's new product is aimed at easing the manner in which customers transfer funds, track transactions, and manage their cards.
Western Union serves customers from over 200 countries by supporting about 130 currencies across the globe. In its Q1'22 earnings report, revenue of its customer-to-customer (C2C)  was the worst hit following the suspension of its services in Russia and Belarus. It has its revenue drop by 14% in the Europe and CIS region.
The new offering is set to advance the payments provider's operations in the continent. It will first be rolled out in Romania and Germany before expanding to other European regions.
Compare Western Union with other international money transfer providers here.
Growth of cloud banking
Notably, the digitization of services within the broad financial sector has heightened in recent years. More recently, the COVID-19 pandemic altered the banking needs and preferences of the typical customers. The reliance on online banking skyrocketed; an aspect that has persisted since then. In fact, a survey conducted by KPMG earlier in the year showed that about 20% of the populace has not visited a physical bank branch since the coronavirus pandemic began. Also, for example, European online banking doubled from 2007 to 2018.
The partnership between Mambu and Western Union is yet another move aimed at capitalizing on cloud banking. With reference to the partnership, Mambu's CEO and co-founder, Eugene Danilkis has stated,
"Large financial institutions have started a global trend f moving to cloud-native, nimble tech stacks and are becoming part of the ecosystem. Western Union adopted the cloud because they recognized that FIs of the future need to engage their customers with excellent new products".
Mambu is a cloud-native engine whose customer base include over 230 financial institutions. It prides itself in having about 70 million daily users. In Europe, it has partnered with several entities including UK's Allica Bank and Spain's Plazo.
Through its partnership with Western Union, the cloud banking platform will enable the latter have complete control over its ability to avail banking products that can easily be configured and integrated with external applications. For instance, through the WU+ mobile app, customers will be able to create an account in a matter of minutes by using a subscription model. Immediately after, they can spend and save their funds.
More about money transfer providers
If you would like to know more and compare other money transfer providers to send money abroad, check out the following table:
Ranking
Provider
Exchange Rates & Transfer Speed
Get Started
🥇
Wise
Exchange rates: 0 – 0.5%
Speed: 1 – 2 days
Visit Wise
🥈
Xe
Exchange rates: 0.4 – 1.2%
Speed: 1 – 4 days
Visit Xe
🥉
Instarem
Exchange rates: 0 – 0.5%
Speed: 0 – 5 days
Visit Instarem
#4
WorldRemit
Exchange rates: 0.5 – 1.25%
Speed: 2 – 3 days
Visit WorldRemit
#5
TorFX
Exchange rates: 1 – 3%
Speed: 1 – 3 days
Visit TorFX
Crispus Nyaga
Crispus is a financial analyst with over 9 years in the industry. He covers the stock market, forex, equities, and commodities for some of the leading brands. He is also a passionate trader who operates his family account. Crispus lives in Nairobi with his wife and son.