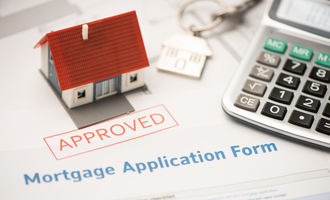 Revealed: Brits hunt for fixed-rate mortgages as interest rates rise

Yasmin Purnell
Brits have shown increased interest in fixed-rate mortgages since the Bank of England began rising interest rates in mid-December, research by MoneyTransfers.com found. 
The search term 'fixed rate mortgage' has risen by 33% in the year to date, versus a 5.6% increase for the term 'tracker mortgage'.
The term 'interest only mortgage', which has consistently ranked more highly than the other search terms over the last five years, has risen in popularity by 8% in 2022. 
Why are interest rates rising? 
The Bank of England increased its key 'base rate' from 0.1% to 0.25% on 16 December, followed by rises to 0.5% in February, 0.75% in March and 1% in May. It is expected to rise by a further 0.25 percentage points in June. 
The rate rises are an attempt to cool the UK's red-hot inflation, which has reached a 40-year high of 9%; well above the Bank's target of 2%. The Bank has said inflation may reach 10% this year.  
This is based on the economic principle that since borrowing becomes more expensive when interest rates rise, people save more and spend less, reducing demand for goods and making them cheaper. 
However, currently higher prices are being caused not just by high demand but global supply chain issues and soaring oil and gas prices following Russia's invasion of Ukraine. 
The Bank also has to balance its rate rises with the increasing possibility that the UK may fall into a recession as its economic growth is slowing. 
How do higher interest rates impact mortgages? 
In a nutshell, they make them more expensive: if you have a variable interest rate. 
Anyone on a fixed-rate mortgage will stick to the same rate for a set period, but a tracker mortgage is usually linked to the base rate, meaning it will rise as the rate goes up. 
Joe DeMarkey, Strategic Business Development Leader at Reverse Mortgage Funding, told MoneyTransfers.com:
"Homebuyers' budgets are being impacted by today's higher rates, and many will likely choose to buy a less expensive home or wait to see what happens with home values. Typically, a rise in rates will impact first-time home buyers the most, which will also have an impact on lower-priced homes. Those looking to buy a home in this current interest rate environment may consider looking at ARM [adjustable-rate mortgage] products, where the rate is fixed for 5 to 10 years and then adjusts. Most new homebuyers do not live in their home for 30 years, so for some homebuyers, there is no reason to take out a 30-year fixed. We also know we see refinance booms every 3 to 7 years, so it likely makes more sense to consider a hybrid product."
Why are interest only mortgages so popular? 
MoneyTransfers.com's look at Google Trends data showed a higher volume of searches for interest only mortgages – where monthly payments are only made on the interest charges from the mortgage loan, rather than the original capital borrowed.
"When rates have been historically low for such a long period of time, it's not surprising that 'interest only mortgage' has sustained a high search volume. Compared to other types of mortgages that require both principal and interest payments, an interest only mortgage minimises the payment required of a borrower at the beginning of the loan, making it an enticing option in a low-rate environment."
MoneyTransfers.com compared the increase in searches for the term 'tracker mortgage', 'fixed rate mortgage' and 'interest only mortgage' as these were significantly more popular than 'SVR mortgage', 'adjustable rate mortgage' or 'variable rate mortgage'.
Search data comes from Google Trends and shows the popularity of each search term over the given period relative to each other. A higher score represents more people searching for that term, though exact figures are not given. 
H1 = first half of the year, and H2 = second half of the year. Data for H1 2022 runs to the week of 5 June. 
Yasmin Purnell
Yasmin Purnell is a Content Writer and Editor for Moneytransfers.com. Yasmin has a wealth of experience writing across a range of topics within the personal finance, student, and business niche. Yasmin joined the team with the one main mission to provide accessible financial, career and business information and advice for all.