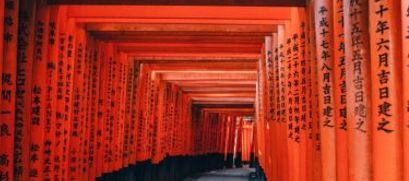 USD to JPY exchange rate keeps rising amid a dovish BOJ

Crispus Nyaga
USD to JPY  remains on an uptrend as the market digests Bank of Japan's decision to maintain ultra-low interest rates. BOJ's move comes at a time when several major economies have embraced a hawkish stance in dealing with heightened inflationary pressures.
Following the two-day meeting that ended on Friday, BOJ announced its decision to maintain its target for short-term rates at -0.1%. This also includes a pledge to guide the benchmark 20-year Japanese bond yields at around 0%.
In comparison, the Fed approved a super-sized hike of 75 basis points in the past week; the highest increase since 1994. The Bank of England also implemented a rate hike of 25 basis points to 1.25% while the Swiss National Bank hiked its rates by 50 basis points from -0.75% to -0.25%. BOJ acknowledges the impact that its move will have on the economy. Following the interest rate decision, the bank indicated, "We must carefully watch the impact financial and currency market moves could have on Japan's economy and prices".  
Notably, the divergence in monetary policies between Japan and major Western economies has pushed the Japanese Yen to its lowest level in over two decades. As at the time of writing, USDJPY was at 135.10. At that level, it is slightly below the 24-year high hit in the past week at 135.67.  
BOJ is now in a dilemma. On the one hand, inflation in the Asian country is significantly below that in major Western countries. Data released about a month ago showed that consumer prices in Japan rose by 2.5% in April from a year earlier.
In comparison, US CPI stands at 8.6% while that of the UK is at 9.0%. Indeed, the inflation figures substantiates BOJ's decision to boost the rather weak economy through low rates. While that dovish stance is both crucial and beneficial to the economy, it has led to a sharp decline of the Yen. The surge in USDJPY has negatively impacted an economy that relies heavily on raw materials and fuel imports.
Crispus Nyaga
Crispus is a financial analyst with over 9 years in the industry. He covers the stock market, forex, equities, and commodities for some of the leading brands. He is also a passionate trader who operates his family account. Crispus lives in Nairobi with his wife and son.