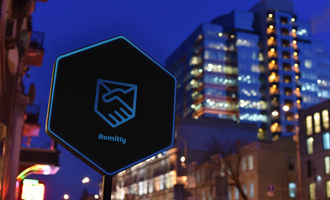 Remitly Could Lose Unicorn Status as Stock Crashes

Crispus Nyaga
Remitly was once a high-flying fintech unicorn. As a result, its market valuation jumped to over $7.8 billion when it went public in 2021. Today, the company's stock has crashed by 82% from its all-time high, bringing its market cap to about $1.33 billion. If the trend continues, the company will lose its unicorn status soon.
Remitly underperformance
Remitly is a fintech company that is in the money transfer industry. Its primary target are migrants living in the US and other developed countries. The firm provides them with an easy-to-use mobile and web platform to send money to their loved ones back at home. 
Its total addressable market is a large one. According to the World Bank, global remittances to lower and middle income countries are worth over $500 billion per year.
Remitly stock price has underperformed for several reasons. First, this decline is in line with the overall performance of the sector. All companies in the industry like PayPal, Western Union, and Wise have seen their shares crash hard this year.
Second, the rising inflation has hit migrants hard since most of them tend to work in labor-intensive industries. As a result, many of them are reducing the amount of money they are sending abroad.
Further, the market has punished highly unprofitable companies as the Federal Reserve hikes interest rates. Historically, growth companies suffer more when the Fed hikes interest rates.
Remitly financial performance
Remitly published its quarterly results in May. The firm said that its active customers rose by 42% to 3 million. Its send volume rose to over $6.1 billion, pushing its revenue growth to $136 million. This growth happened as the company increased its marketing budget to over $40 million.
Remitly has a strong balance sheet mostly because of the funds it raised when it went public. It has over $456 million in cash. The management expects that its revenue will rise to between $610 million and $620 million this year.
Crispus Nyaga
Crispus is a financial analyst with over 9 years in the industry. He covers the stock market, forex, equities, and commodities for some of the leading brands. He is also a passionate trader who operates his family account. Crispus lives in Nairobi with his wife and son.