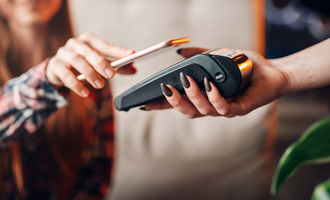 Klarna, Zip, and AfterPay Fall From Grace as BNPL Unravels

Crispus Nyaga
The Buy Now Pay Later (BNPL) industry is struggling. Publicly traded companies in the industry like Affirm, Zip, and Block have seen their shares collapse by over 50%. Now, Klarna, a well-known European brand is raising funds at a much lower valuation. Once valued at over $40 billion, it is now raising funds at a valuation of just $6.5 billion.
Klarna fall from grace
Having raised $639 million in the funding round conducted in June 2021, Klarna was valued at $45.6 billion. Notably, the round came slightly over three months after a similar event. Subsequently, the amount cemented the company's position as the private fintech firm with the highest value in Europe.
Klarna is a Swedish-based fintech firm whose main business is in the buy-now-pay-later sector. Instead of charging its customers, the company charges the retailers. Granted, it is also a licensed financial institution in Sweden. In addition to expanding its operations in the US, the amount raised a year ago were also helpful in meeting the enacted capital requirements for Swedish banks.
Klarna is yet another case of the tech sell-off that has been ongoing for several months now. For instance, Zip Co. And Affirm Holdings Inc. are some of the key competitors of the Swedish-based company. Since the beginning of the year, shares of the two companies have dropped by 88.34% and 84.34% respectively.
There are several reasons why this is happening. With inflation soaring, people are no longer shopping as they used to during the pandemic. At the same time, the companies have come under intense regulatory scrutiny. Most importantly, the soaring interest rates have made it expensive for them to borrow.
Fintech companies are struggling
The sell-off is also observable in other sub-sectors of the broader technology industry. In late June, SumUp announced that it had raised 590 million euros at a valuation of 8 billion euros. The price tag in the mPOS company's latest funding round is less than half of the 20 billion euros valuation suggested at the beginning of the year.
In the case of Klarna, the coronavirus pandemic and subsequent boom in e-commerce was largely behind its rise to the most valued private fintech company in Europe in 2021. In a twist of events, heightened inflation and subsequent recession woes has led to a shift in sentiment on the buy-now-pay-later sector that somewhat deals in short-term credit. Besides startups striving for growth appear to be sour for investors.  
Crispus Nyaga
Crispus is a financial analyst with over 9 years in the industry. He covers the stock market, forex, equities, and commodities for some of the leading brands. He is also a passionate trader who operates his family account. Crispus lives in Nairobi with his wife and son.