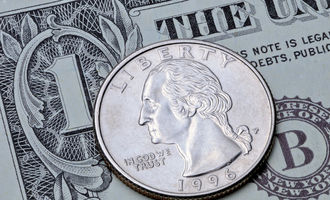 US Dollar Index is Surging: Here Are the Implications

Crispus Nyaga
The US dollar strength continued on Tuesday as demand for the greenback continued. The closely watched DXY index has risen in the past three straight days and is trading at $107. It has risen by more than 21% from its lowest level in 2021.
Why is the US dollar surging? 
There are several reasons why the US dollar has surged in the past few months. First, it has surged because of the rising risks of a global recession in 2022. The cost of energy has surged while analysts expect that there will be food shortages in most countries. Therefore, in periods of high risks, investors tend to move to the safety of the US dollar. 
Second, the dollar index has soared because of the weakness of the euro. The euro, which is the biggest constituent of the index, crashed to parity as concerns about the European economy remained. Analysts expect that Russia will block natural gas shipments to the region. 
Third, the Federal Reserve has embraced a more hawkish tone in the past few months. It has risen interest rates by 150 basis points and hinted that it will deliver more hikes this year. As such, many investors have shifted their resources to the US dollar, which is offering more yields.. 
Finally, analysts believe that the US will have a stronger recovery than European economies. Besides, unlike European countries, the US has vast natural gas and oil resources. 
Implications of the strong US dollar 
The strong US dollar has several implications in the world economy today. First, many American companies with international operations will be hurt since they report their results in US dollar. This is notable since the earnings season will start this week. 
Second, many countries are struggling since they import most of their products in US dollar. As such, they are paying more money for imports like oil and gas than they used to before. Therefore, the strong dollar is helping to fuel inflation around the world. 
Finally, many countries with dollar-denominated debt will struggle to make payments. We have already seen the challenges that Sri Lanka is facing. Sadly, this situation will be replicated in most emerging and developing countries.
Crispus Nyaga
Crispus is a financial analyst with over 9 years in the industry. He covers the stock market, forex, equities, and commodities for some of the leading brands. He is also a passionate trader who operates his family account. Crispus lives in Nairobi with his wife and son.