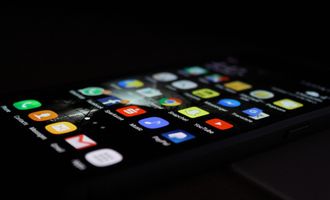 How Many People Use PayPal in 2023?

Rebekah Carter
Have you ever wondered how many people use PayPal? As one of the world's most popular tools for peer-to-peer transactions, PayPal has a huge audience. Every year, more customers sign up to make secure purchases online and deliver cash to loved ones. But how many active PayPal accounts are there?
Read on to learn more about the latest usage figures for PayPal, and discover how significant the financial company's impact really is on the payment market.
How Many People Use PayPal?
The exact number of PayPal users accessing the technology at any given time is difficult to track, but we can get an insight from the company's recent financial reports. As of the first quarter of 2022, PayPal announced it has added around 2.4 million new accounts to its customer list for the new year. This brought the total number of active users to 429 million.
Exploring PayPal's Growth: Is PayPal Still Popular Today?
The increase of PayPal accounts in 2022 has been slightly lower than in 2021 when PayPal added 9.8 million new accounts in Q4 following the Paidy acquisition. However, the company does forecast the addition of at least another 10 million PayPal active users by the end of 2022.
The number of PayPal users has grown consistently over the last year.
According to PayPal's Q4 financial report, PayPal usage has continued to grow over 2021 and 2022. 429 million people are active on PayPal today, which is a 9% increase in newly added accounts compared to the previous year's Q1 results.
Notably, the growth in new accounts per quarter is dropping slightly. The percentage increase between March 2020 and 2021 was around 21%, while the increase between June 2020 and 2021 was 16%. These numbers have continued to drop all the way up to only a 9% increase between March 2021 and March 2022.
87% of online shoppers used PayPal in 2021.
While the number of PayPal monthly active users might not be growing as aggressively as it was a few months ago, the service remains extremely popular. Around 87% of customers leveraging online payment methods managed transactions via PayPal in 2021.
PayPal also remains the most popular online payment service for customers in the United States, while other countries may be more likely to use solutions like WeChat Pay or AliPay.
Around 93% of Italian stores offer PayPal as a payment method.
While PayPal is a popular payment option in many regions around the world, Italy, in particular, appears to have one of the largest share of PayPal users by country. Approximately 93% of Italian stores offer PayPal as a payment option. 92% of Australian companies offer PayPal, followed by 88% of German brands and 86% of Spanish businesses.
Serbia is the region where PayPal has the fewest users (excluding countries which don't use PayPal at all), with only 1% of stores offering the payment option. Only 12 countries have single-digit usage rates when it comes to offering PayPal services.
58% of Americans have a PayPal account in 2018.
In 2018, a study found that around 58% of Americans have an active PayPal account. This report on PayPal usage also found the service accounted for around 14% of online payments made in the US.
Americans with PayPal in the study also reported having an average of $485 in their accounts, suggesting US consumers keep more than twice as much cash in their PayPal accounts as their physical wallets. Most people keep only $196 on average in their wallets.
55% of PayPal users keep their PayPal account active for online payments.
According to the same study, 55% of the Americans who use PayPal regularly maintain their account to ensure they have a way to pay for other online transactions. 1 in 5 of the growing PayPal's number of users said they prefer having a PayPal account to a traditional bank account.
A further 25% said they find it easier to track expenses in PayPal, and 21% simply said they hold onto cash in their account because they haven't gotten around to moving it.
Exploring PayPal Growth
Today, PayPal is far from the only option available for managing online transactions, but it remains one of the most popular. As the company continues to roll out new features and functionality, we could see its users and earnings continue to grow.
Rebekah Carter
Rebekah Carter is a dedicated online marketing professional and writer. With experience in the world of entrepreneurial development, business growth, communication and collaboration, and even health and fitness, Rebekah is constantly looking for ways to expand her expertise, and share her knowledge with the digital world.