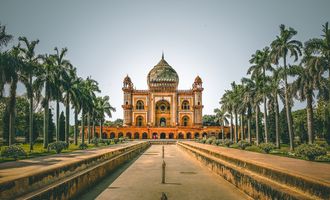 USD to INR Rate Rises to Record High as US Inflation Surges

Crispus Nyaga
The USD to INR exchange rate surged to its all-time high after the strong American inflation data. The pair rose to 79.76, meaning that the Indian rupee has dropped by more than 7.6% in 2022. Other developed and emerging market currencies have crashed hard against the US dollar.
US inflation surging
The USD/INR pair jumped to an all-time high after the latest US inflation data. Numbers by the Bureau of Labor Statistics showed that inflation surged to 9.1% in June as the cost of food and energy jumped. Gasoline prices surged to $5 for the first time ever in July.
Excluding the volatile food and energy prices, inflation eased slightly from 6.0% to 5.9% in June. These numbers are substantially higher than the Federal Reserve's target of 2.0%.
Therefore, the rupee crashed since investors anticipate that the Federal Reserve will be more aggressive than it had recently. It has already hiked interest rates by 150 basis points and analysts expect that it will now get more aggressive since inflation is not easing.
Still, there are signs that inflation will start easing soon. Recent data show that the cost of container shipping has dropped as demand eases. Similarly, the price of crude oil and natural gas has eased. Other commodity prices have also declined in the past few weeks.
RBI and Fed divergence
The USD to INR has declined as investors anticipate a divergence between the Fed and the Reserve Bank of India (RBI). Like the Fed, the RBI has delivered several rate hikes this year. It has become one of the most hawkish central banks in India. 
Now, many analysts believe that the bank does not have a lot of urgency to hike in the near term. In a statement, analysts at Citi wrote that: 
"Falling commodity prices and lower than expected June quarter inflation could make the MPC refrain from a 50 basis point rate hike. The possibility of a larger rate hike can arise only if sustained depreciation pressure on the rupee forces the RBI to close down the interest rate differential faster."
Therefore, the divergence between a more hawkish Fed and a relatively dovish RBI has pushed the Indian rupee sharply lower.
Crispus Nyaga
Crispus is a financial analyst with over 9 years in the industry. He covers the stock market, forex, equities, and commodities for some of the leading brands. He is also a passionate trader who operates his family account. Crispus lives in Nairobi with his wife and son.