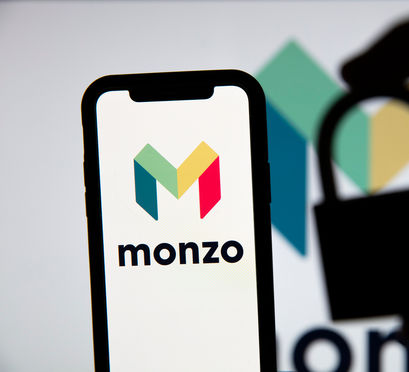 Monzo Loss Narrows as User Growth Accelerates

Crispus Nyaga
Monzo, the fast-growing neobank, reported strong results as it narrowed its loss in the last fiscal year. The firm said that its revenue jumped by 92% to 152 million pound. Its net loss narrowed from 131 million pounds to 119 million.
Monzo's growth amid the turmoil
Monzo is a small but fast-growing mobile-based bank that provides its services to both individuals and companies.
It offers services like savings, loans, money transfers, and a cash management solution. In its most recent report, Monzo said that its number of users jumped to over 6 million. About 100k people join the bank every month.
At the same time, the bank has seen the number of Monzo Plus, Monzo Premium, and Monzo business customers rose to more than 430k.
Further data showed that the company's deposits rose by 42% to over 4.4 billion pounds. Credit card spending in its platform rose to 24 billion pounds. Most importantly, the firm's annual run rate revenue to June rose to 270 million pounds. The CEO said:
"We've further strengthened our controls and will continue to invest in this area while cooperating with the FCA's investigation. We reinforced other aspects of our governance and risk management during the year and expect this to continue through 2022."
Tough time for fintech
This growth happened at a difficult time for neobanks. The market value of Nu Holdings, the biggest neobank in the world, has dropped by over 50% this year alone. The firm, which is backed by Warren Buffett, has seen its growth slow dramatically.
At the same time, these companies have started failing. In June, Volt, an Australia neobank went out of business as it failed to raise funds.
Further, many fintech companies like Affirm, Klarna, and PayPal have all seen their valuations crash by over 50%. Recently, Klarna, which was once valued at over $45 billion raised capital at a valuation of less than $7 billion. Similarly, shares of money transfer firms like Wise and Remitly have all crashed.
Crispus Nyaga
Crispus is a financial analyst with over 9 years in the industry. He covers the stock market, forex, equities, and commodities for some of the leading brands. He is also a passionate trader who operates his family account. Crispus lives in Nairobi with his wife and son.