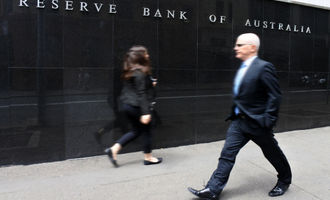 AUD to USD Exchange Rate Rebounds as the Greenback Recoils

Crispus Nyaga
The AUD/USD price surged by more than 1% as the strong US dollar rally took a breather and after the hawkish minutes by the Reserve Bank of Australia (RBA). The AUD to USD exchange rate jumped to 69 cents, which was the highest level since July 1st this year.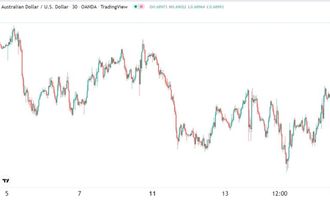 Hawkish RBA minutes
The Australian dollar rallied after the RBA published minutes of its June meeting. The minutes revealed that most officials were extremely concerned about the soaring inflation. As a result, they concluded that more rate hikes were necessary in the coming meetings.
The RBA has already hiked interest rates by 125 basis points this year. The minutes implied that the bank will continue hiking in the remaining monthly meetings of the year. This is a major turnaround considering that the bank was projecting to start hiking rates in either 2023 or 2024.
Still, there are signs that inflation will come down naturally. For one, the cost of shipping that soared during the pandemic has started to retreat as global demand wanes. At the same time, the prices of most commodities has nosedived. For example, iron ore has dropped from over $260 per ton to less than $100.
Similarly, other commodities like copper, natural gas, crude oil, and wheat have seen their prices decline in the past few weeks. 
US dollar sell-off
The AUD to USD exchange rate also rose as the US dollar strength took a breather. The dollar has dropped against other currencies like the euro and British pound this week. After soaring to $109.30 last week, the dollar index has dropped to about $106.50.
The dollar's decline is mostly because analysts believe that the Federal Reserve will hike interest rates by 0.75% next week. Last week many analysts started to price in a 100 basis point rate hike after the US published strong consumer inflation and retail sales data.
The next key catalyst for the AUD/USD will be the upcoming US housing data. The US will publish the latest building permits and housing starts data. Analysts believe that these numbers continued to disappoint as house prices remained at elevated levels.
Still, there is a likelihood that the current dollar sell-off is temporary. Historically, an asset's price tends to decline after going parabolic for a while. Learn more about how to send money to Australia here.
Crispus Nyaga
Crispus is a financial analyst with over 9 years in the industry. He covers the stock market, forex, equities, and commodities for some of the leading brands. He is also a passionate trader who operates his family account. Crispus lives in Nairobi with his wife and son.