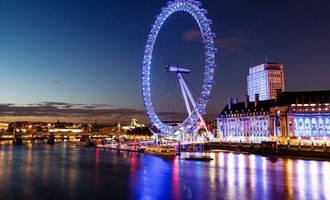 GBP to USD Exchange Rate Wavers Ahead of UK Retail Sales Data

Crispus Nyaga
GBP to USD exchange rate was in a tight range as investors focused on the UK retail sales data scheduled for release on Friday. Earlier in the week, the currency pair had rebounded from the two-year low hit last week at $1.1761 to a one-week high of 1.2049. At the time of writing on Thursday, it was at $1.1958.
UK Inflation data
With regards to the highly anticipated retail sales, analysts expect a reading of -5.3% YoY compared to the prior month's -4.7%. Besides, with the exclusion of the volatile food and energy components, core retail sales are expected to have dropped by 6.3% in June compared to a similar period in 2021. This is a larger decline compared to May's 5.7%.
The inflation data comes a few days after the country's CPI data that signaled inflation in the UK is yet to peak. The nation's Office of National Statistics reported that consumer prices rose by 9.4% in June on a year-on-year basis. That's the fastest pace in 40 years; a situation that shows the depth of the cost-of-living crisis in the UK. Analysts had predicted a slightly lower increase of 9.3% compared to the prior month's 9.1%.
BoE's response
Amid the heightened inflationary pressures, investors expect the Bank of England (BoE) to hike interest rates by 50 basis points during its August meeting. Indeed, Governor Andrew Bailey has stated that the increase may be a possibility. So far, the central bank has approved five consecutive rate hikes of 25 basis points in an effort to ease the inflation.
If BoE approves a 50 basis points hike in its next meeting, it will be the largest single increase in close to 30 years. The bank is keen on returning inflation to the 2% target.
In comparison, the Fed implemented a supersized hike of 75 basis points in June and may approve a similar one in its July meeting scheduled for the coming week. Bets that the Fed may remain aggressive in tightening its monetary policy has sustained the US dollar's strength against its rivals.
Crispus Nyaga
Crispus is a financial analyst with over 9 years in the industry. He covers the stock market, forex, equities, and commodities for some of the leading brands. He is also a passionate trader who operates his family account. Crispus lives in Nairobi with his wife and son.