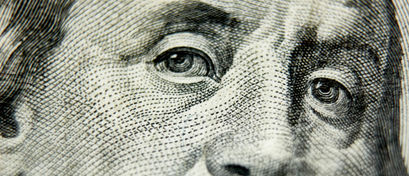 US Dollar Index Pulls Back Ahead of Fed and Consumer Confidence Data

Crispus Nyaga
The US dollar index pulled back slightly on Monday as investors waited for the upcoming Federal Reserve interest rate decision, US consumer confidence, and GDP data. It dropped to a low of $106.33, which was the lowest level since July 5th.
Fed decision ahead
The US dollar index is a benchmark that looks at the performance of the greenback against a basket of other currencies. The currencies in this basket include the euro, sterling, Canadian dollar, Swedish krona, and Japanese yen. 
The US dollar index continued retreating on Monday as the recent enthusiasm of the coin waned. It also declined as investors waited for the latest interest rate decision by the Federal Reserve that is scheduled for Wednesday this week. 
Recent data and statements by key Fed officials signal another big rate hike as the bank continues its fight against inflation. Data published this month revealed that inflation surged to a 41-year high of 9.4% while core inflation rose to above 6.5%. The unemployment rate also remained at 3.7%, signaling that the labor market is still tight. 
Consumer Confidence and US GDP data
The US dollar index will also react to the latest US consumer confidence data that is scheduled for Tuesday this week. Analysts expect the data to show that confidence declined sharply in July as inflation remained at elevated levels. 
Consumer confidence data is important because of the important role that consumers play in the economy. They are the biggest contributors to the GDP. As such, consumers who have little confidence about the economy will typically spend less. 
The US will then release the latest GDP data on Thursday. These numbers will likely show that the country's economy continued growth albeit at a slower pace in the second quarter because of the rising inflation. 
The US dollar index has dropped against all currencies in the index. Sterling is trading at 1.2062 against the US dollar while the euro is trading at 1.0240.
Crispus Nyaga
Crispus is a financial analyst with over 9 years in the industry. He covers the stock market, forex, equities, and commodities for some of the leading brands. He is also a passionate trader who operates his family account. Crispus lives in Nairobi with his wife and son.