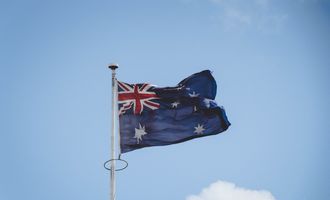 AUD/USD Analysis: Breakout in Play as CPI Looms
AUD/USD is nudging higher this morning as traders await the latest set of inflation data. The Aussie is higher by +0.20% against the greenback, close to a four-week high at $0.6950.
Today's Consumer Price Index (CPI) is forecast to show that prices rose 1.9% in the Q2 vs. 2.1% Q1. Should the inflation data come in hotter than expected, traders may bet the Reserve Bank of Australia (RBA) will act faster to normalize monetary policy. In this event, the AUD/USD should improve upon the 4% gains of the last two weeks.
The market expects a 50-basis-point hike from the RBA's next meeting. Although, that may well change if inflation surprises on the upside.

How much room the central bank has is unclear. Australia's annual inflation of around 6% looks tame compared to the lofty 9% inflation rate in the US. Furthermore, the economic slowdown in China, Australia's largest trading partner, is gaining pace. For this reason, the RBA may be tempted to maintain its current path regardless of today's data.
Although Aussie traders will be eyeing the CPI, the FOMC interest rate decision later today, could have much bigger implications for the AUD/USD.
FOMC in Focus
The Federal Reserve Open Market Committee (FOMC) is expected to hike rates by 75-bp to 2.5%. There were calls for a 100-bp hike when data showed US inflation hit a 40-year high. That was until US manufacturing data showed some areas of the US economy is slowing faster than expected. The big question is whether the slowdown in the US economy will force the Fed to abandon its ultra-hawkish path.
Aussie Dollar Outlook
The daily chart shows the Aussie has spent the last four days pushing against trend line resistance and the 50-Day Moving Average (DMA) at $0.6968. Successful clearance of the confluent resistance should encourage bulls and likely lead to an extension into the $0.7100 – $0.7180 range. For now however, the trend and the 50 DMA are intact. And as long as that remains the case, the longer-term downtrend is dominant.
AUD/USD Price Chart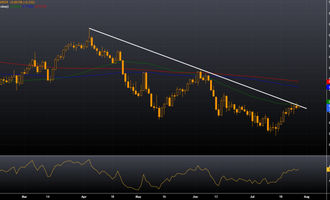 Elliot Laybourne
Elliott is a former investment banker with a 20 year career in the city of London. During this time he held senior roles at ABN Amro, Societe Generale, Marex Financial and Natixis bank, specialising in commodity derivatives and options market-making. During this time, Elliott's client list included Goldman Sachs, JP Morgan, Credit Suisse, Schroders Asset Management, and the Pennsylvania State Public School Employees Retirement System, amongst others. Today, he splits his time between Thailand and Dubai, from where he provides trading consultancy and business development services for family office and brokerage clientele.