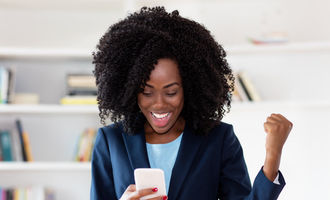 Euronet Worldwide stock sinks 6% as earnings disappoint

Crispus Nyaga
Euronet Worldwide stock price declined by more than 6% after the company published relatively weak quarterly results. The stock crashed to a low of $103, which was about 30% below the highest point in 2021.
Euronet earnings review
Euronet Worldwide is a leading financial services company that owns some of the most popular brands in the industry.
Its money transfer segment is made up of brands like Ria Money Transfer, XE, and Dandelion. Ria is a top company that competes with the likes of Western Union and MoneyGram. It has more than 20 million customers globally. 
XE, on the other hand, is a well-known online platform that enables people to send money globally. It competes with the likes of PayPal and Skrill.
In addition to money transfer, Euronet Worldwide operates two other segments: Electronic Funds Transfer and Epay. EFT provides ATMs in places like the United States, Europe, and Asia Pacific. Epay provides retailers with payment solutions.
Euronet published its results on Thursday. The company's revenue rose by 18% to over $843 million in the second quarter. Its operating income rose by 236% to $103 million. This increase happened because of some challenges the company went through. 
Meanwhile, its adjusted EBITDA rose by 97% to $147 million while its net income was $57 million. In a statement, the company's CEO said:
"As I look at our business, I'd be remiss not to address the current macroeconomic trends, such as the strengthening U.S. dollar, rising interest rates, inflation, as well as staffing and operational issues within the travel industry."
Finance industry struggling
Many companies in the industry have expressed concerns as the cost of doing business rises and consumer spending slows. As a result, firms like Western Union, Wise, PayPal, and Square have seen their share prices tumble by more than 50% from their all-time highs.
Investors believe that the success they experienced during the pandemic will fade. For one, inflation has surged around the world, putting many low-income families at risk. 
At the same time, as a company that generates most of its income abroad, Euronet has suffered from the extremely strong US dollar. The dollar index has jumped by more than 10% this year, meaning that its abroad profits are significantly smaller in dollar terms
Crispus Nyaga
Crispus is a financial analyst with over 9 years in the industry. He covers the stock market, forex, equities, and commodities for some of the leading brands. He is also a passionate trader who operates his family account. Crispus lives in Nairobi with his wife and son.