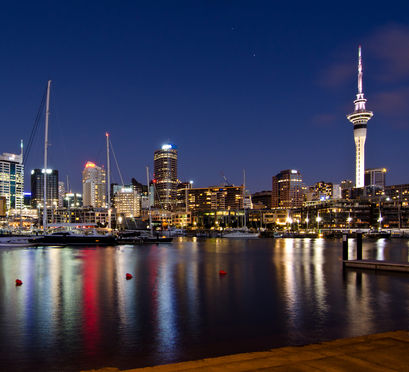 NZD/USD Pulls Back Ahead of New Zealand Q2 Jobs Data

Crispus Nyaga
The NZD/USD price tilted lower on Tuesday evening as investors waited for the latest job numbers from New Zealand. The pair dropped to a low of 0.6260, which was the lowest it has been since Friday last week. It has fallen by about 1.50% from its lowest level this week.
New Zealand jobs data
The NZD/USD price declined sharply as investors reacted to the escalating tensions between the US and China. This happened after Speaker Nancy Pelosi landed in Taiwan. In a statement, China said that it would conduct major military activity near Taiwan during her visit.
The next key catalyst for the pair will be the upcoming New Zealand jobs numbers scheduled for Wednesday morning. Economists expect the data to show that the country's employment change rose from 0.1% in the first quarter to 0.4% in Q2. This job growth will be because of the country's reopening.
Meanwhile, analysts believe that the participation rate rose from 70.90% in Q1 to 71.0% in Q2. The participation rate is an important data that measures the percentage of people who are either working or who are looking for work.
The unemployment rate is expected to drop from 3.2% to 3.1%, which is better than where it was even before the pandemic started. The unemployment rate measures the number of people of working age who are out of work.
With inflation rising, the NZD/USD pair will react to the latest labor cost index data. Economists expect that the index rose from 0.7% to 1.1% in Q2. On a year-on-year basis, they believe that wages rose by 3.3%.
Fed and RBN decisions
The next major catalyst for the NZD/USD price will be the upcoming interest rate decision by the Reserve Bank of New Zealand (RBNZ). Analysts expect that the bank will continue hiking interest rates in a bid to fight inflation. It has already delivered several sizable rate hikes in the past few months.
Other major central banks have recently embraced a more hawkish tone. For example, the Federal Reserve has hiked rates several times this year. Last week, it increased rates by 75 basis points, bringing the total hike to 225 basis points.This week, the Reserve Bank of Australia hiked rates by 50 basis points. Others that have hiked include the Bank of England and the Swiss National Bank.
Crispus Nyaga
Crispus is a financial analyst with over 9 years in the industry. He covers the stock market, forex, equities, and commodities for some of the leading brands. He is also a passionate trader who operates his family account. Crispus lives in Nairobi with his wife and son.