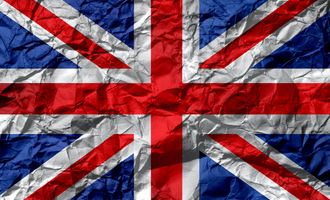 GBP/AUD Lower as BoE Warns of Tough times Ahead
GBP/AUD is lower on Friday after the Bank of England's (BoE) biggest rate hike since 1995 failed to lift the British Pound.
Along with the historic policy adjustment, the central bank told the UK to brace for a recession later this year. BoE governor Andrew Bailey warned inflation could soon hit 13%, exacerbating the cost-of-living crisis facing the nation.
The Monetary Policy Committee (MPC) lifted rates by 50 basis points to 1.75% in hopes rising borrowing costs will tame runaway inflation. Bailey acknowledged the rate-hike is the lesser-of-two-evils facing the UK.
"I know that they will feel, 'Well, why have you raised interest rates today, doesn't that make it worse from that perspective in terms of consumption?', I'm afraid my answer to that is, it doesn't because I'm afraid the alternative is even worse in terms of persistent inflation."
The Russia's invasion of Ukraine has sent energy bills souring in the UK. The BoE expects the average household energy bill could swell to £300 a month by October.
As a result, the BoE expects the UK economy to suffer its biggest downturn since the great financial crisis in 2008. Furthermore, the approaching recession is expected to last well into next year. As a result, the dire economic sent the British pound tumbling against major trading pairs.
British Pound to Australian Dollar Outlook
GBP/AUD has been trading sideways in a wide trading band between 1.7200 and 1.7890 since May. Because of the gloomy outlook for the UK economy, its likely the pair will visit the lower end of the range again soon.
Above the price, the 50, and 100-Day Moving Averages (DMAs) at 1.7505 (green line) and 1.7552 (blue line) provide technical resistance. Furthermore, the Relative Strength Index (RSI) suggests growing bearish momentum.
For those reasons, GBP/AUD will struggle to push higher in the immediate future. However, a close above the 100 DMA would signal pound strength, negating the bearish view.
GBP/AUD Price Chart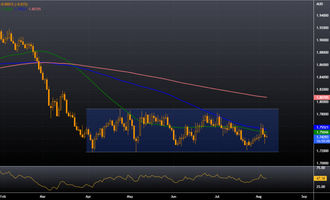 Elliot Laybourne
Elliott is a former investment banker with a 20 year career in the city of London. During this time he held senior roles at ABN Amro, Societe Generale, Marex Financial and Natixis bank, specialising in commodity derivatives and options market-making. During this time, Elliott's client list included Goldman Sachs, JP Morgan, Credit Suisse, Schroders Asset Management, and the Pennsylvania State Public School Employees Retirement System, amongst others. Today, he splits his time between Thailand and Dubai, from where he provides trading consultancy and business development services for family office and brokerage clientele.