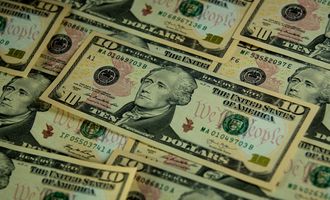 USD/IDR Steady Despite Upbeat Economic Growth
USD/IDR is flat on Friday despite Indonesia's Gross Domestic Product (GDP) release showing the economy grew at 5.44% in the second quarter.
Indonesia's economy grew over 5% in the three months leading to June the statistics bureau revealed this morning. The number was higher than analyst's median expectations of 5.167% and an improvement on Q1's 3.72% growth.
High commodity prices and rising exports helped Indonesia post a $5.06 billion trade surplus in June, up from $1.32b in the same month last year.
The decision by Bank Indonesia to keep interest rates at ultra-low has helped boost Southeast Asia's largest economy. As a result, the central bank now has room to fight inflation.
Despite the better-than-expected GDP, the outlook is not all rosy. Indonesia's economy is reliant on the export of natural resources including oil and nickel, both of which are falling in price. For that reason, Q3's GDP may be less favorable.
Commodities are lower across the board following poor economic data from China and the US. The world's largest economies are slowing down, resulting in demand destruction of natural resources.
The price of crude oil is down around 40% from this year's multi-year high. Whilst this helps dampen inflation in most countries, it will weigh on the economies of net exporters like Indonesia.
Dollar to Rupiah Outlook.
The Indonesian rupiah has fallen significantly against the greenback in 2022. In July USD/IDR touched a two-year high of 15,030, bringing the year-to-date loss against buck to -5.25%. However, since then the rupiah has recovered close to +1%.
The daily price chart shows the pair is consolidating in a sideways channel. below the market, the 50-Day Moving Average (DMA) at 14,831 (green line) provides support. Whereas, on the upside, sellers will likely emerge towards the 2021 high.
With that in mind, the US dollar to Indonesian rupiah exchange rate will likely be range bound for the immediate future.
That being said, the US Non-Farm Payrolls data (NFP) release later today may set the tone for dollar volatility. A strong number should push the dollar higher, on the basis the US labor market is resilient enough to absorb further rate-hikes. By contrast, a weaker print may encourage us dollar selling, driving the USD/INR lower.
USD/IDR price Chart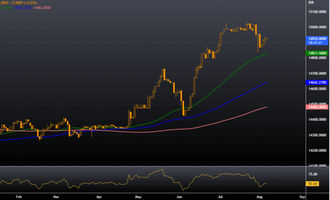 Elliot Laybourne
Elliott is a former investment banker with a 20 year career in the city of London. During this time he held senior roles at ABN Amro, Societe Generale, Marex Financial and Natixis bank, specialising in commodity derivatives and options market-making. During this time, Elliott's client list included Goldman Sachs, JP Morgan, Credit Suisse, Schroders Asset Management, and the Pennsylvania State Public School Employees Retirement System, amongst others. Today, he splits his time between Thailand and Dubai, from where he provides trading consultancy and business development services for family office and brokerage clientele.