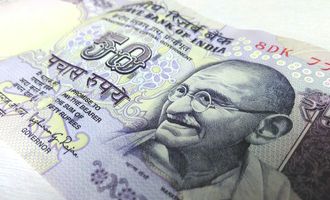 GBP/INR Steady as Rupee Slumps
GBP/INR is slightly higher on Monday as the rupee's weakness against the US dollar helps the British pound recover lost ground.
At the time of writing, the sterling to Indian rupee rate is changing hands at 96.07, up 0.244 (+0.25%).
Despite the Bank of England's dismal forecast of the UK economy last week, the pound is stable against its's Indian counterpart. Undoubtedly mixed signals surrounding India's growth prospects are clouding the picture for the national currency.
This morning, the Indian rupee is on track for its fourth-consecutive loss against the US dollar, with any analysts predict the expecting Indian economy is in for a bumpy ride.
"India's external balances are deteriorating, owing to a terms-of-trade shock from high commodity prices, which is resulting in larger current account deficits," said Santanu Sengupta, Goldman Sachs' India economist.
"We estimate a large balance of payments deficit. This has meant continued FX reserves drawdown across spot and forward books held by the RBI," he added.
Oil Price Shock
Much of the rupee's weakness is because of the country's exposure to the price of oil. Over 90% of India's oil imports are priced in US dollars. Subsequently, high oil prices have caused the country to draw down it's us dollar reserves.
Furthermore, a recent survey from Bank of America Securities projects India's account deficit will touch $105 billion in 2023.
There are concerns that measures taken by the the Reserve Bank of India will not stop the rupee's slide. In July, the RBI introduced a mechanism to allow traders to invoice exports in rupees. The initiative aims to create an external demand for Indian rupees. As a result, if the initiative is widely adopted, this should help ease India's reliance on foreign currencies.
British Pound to Rupee Outlook
Today's price action relates more to the rupee's poor performance against the US dollar, than to the British pound. Subsequently, the rupee's weakness against the buck is bleeding into GBP/INR.
That being said, Sterling remains in a near-term uptrend against the rupee. The pair has climbed above the 50-Day Moving Average (DMA) at 95.87 (green line). With that in mind, we could expect the British Pound to continue higher towards the 100-DMA at 96.82 (blue line).
Should the price dip below the 50-DMA, the rising trend line at 94.95 offers additional technical price support.
GBP/INR Exchange Rate Chart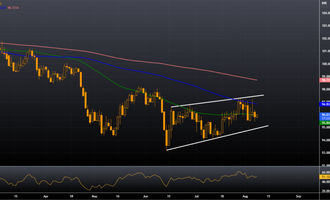 Elliot Laybourne
Elliott is a former investment banker with a 20 year career in the city of London. During this time he held senior roles at ABN Amro, Societe Generale, Marex Financial and Natixis bank, specialising in commodity derivatives and options market-making. During this time, Elliott's client list included Goldman Sachs, JP Morgan, Credit Suisse, Schroders Asset Management, and the Pennsylvania State Public School Employees Retirement System, amongst others. Today, he splits his time between Thailand and Dubai, from where he provides trading consultancy and business development services for family office and brokerage clientele.