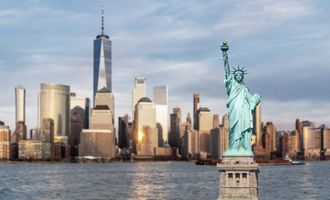 US Dollar Index Forecast Ahead of US Inflation Data

Crispus Nyaga
The US dollar index came under intense pressure as investors refocused on the upcoming US consumer price index (CPI) data. The DXY index dropped to a low of $106.24, which was about 0.62% below the highest level on Friday.
US inflation data ahead
The US dollar index jumped sharply on Friday after the US published strong jobs numbers. The data revealed that the economy added over 528k jobs in July. The increase was significantly better than the median estimate of 250k. 
Additional data showed that the country's unemployment rate dropped from 3.6% to 3.5% in July. This decline was also better than expected. Further, the labor participation rate and wages continued rising in July. 
Therefore, analysts believe that the Federal Reserve will continue tightening its interest rates in the coming months. It has already hiked interest rates by 225 basis points this year and ended its quantitative easing policy. 
In a statement during the weekend, Mary Daly, a Fed member warned that the bank will likely continue hiking rates in September. She believes that the bank will hike interest rates by 0.50% in September.
The next key catalyst for the dollar index will be the upcoming American inflation data that is scheduled for Wednesday this week. Analysts expect the data to reveal that the country's inflation slowed down slightly in July as the cost of gasoline dropped to about $4 per barrel.
The DXY index is also reacting to the Inflation Reduction Act that passed in Senate on Monday morning. The act will reduce inflation on key products like prescription drugs while delivering increased investments in clean energy. 
US dollar index forecast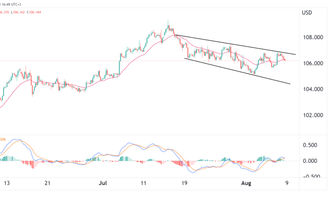 The US dollar index soared to a multi-decade high of $109.30 in July. This price action happened as the Japanese yen and euro collapsed to the lowest levels in over 20 years. 
On the daily chart, we see that the index has formed a widening falling channel pattern. In price action analysis, this pattern is usually a bullish sign. Therefore, there is a likelihood that the DXY index will have a bullish breakout in the near term.
Crispus Nyaga
Crispus is a financial analyst with over 9 years in the industry. He covers the stock market, forex, equities, and commodities for some of the leading brands. He is also a passionate trader who operates his family account. Crispus lives in Nairobi with his wife and son.