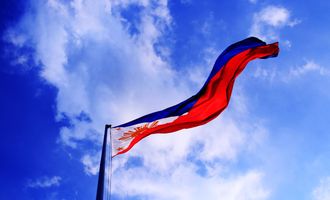 USD/PHP Sideways Trading Action Prevails
USD/PHP is slightly higher on Monday morning following a strong reversal after Friday's surprisingly upbeat Jobs data in the US.
At the time of writing, the US dollar to Philippine peso exchange rate is doing business at 55.59 (+0.09%).This is +0.70% above the lowest point of Friday, and around -1.65% below the 17-year high set in July.
The Philippine peso pared early gains on Friday after the US Non-Farm Payrolls (NFP) data blew through analyst forecasts. The report was expected to show the US economy added 250,000 jobs in July. However, the actual number of 528,000 was higher than even the most optimistic prediction. As a result, the US unemployment rate fell from 3.6% to 3.5%.
The US dollar rallied on the better-than-expected data, as traders wager the Federal Open market Committee (FOMC) will continue its hawkish path. Following last month's 75 basis point hike, fed Chair Powell said future interest rate hikes would be data-dependent. With that in mind, a robust labor market should give the fed more room to tighten monetary policy.
Another factor weighing on the peso is the nation's dwindling currency reserves. The Philippines Gross International Reserves (GIR) fell for the fifth consecutive month in July. The GIR dropped below the psychological $100-billion mark to $98.8b.
The Bangko Sentral ng Pilipinas (BSP) said the drop is not concerning at the moment as overseas Filipino workers typically send more money home in August. The bank noted that the seasonally strong remittance flows into the country should help lift the reserves in the coming months.
US Dollar to Philippine Peso Outlook
From a technical point of view, USD/PHP is showing neutral price action.
Below the market, the 50-Day Moving Average (DMA) at 54.82 (green line) provides support. Whereas, last month's multi-year high of 56.53 is an obstacle on the upside.
With the first half of the week light on economic data, sideways price action is likely until Wednesday's CPI data in the US. The Consumer Price Index is forecast to show that the rate inflation slowed 0.2% in July, from 1.3% in June. Should the data surprise in either direction, USD/PHP could break out of its horizontal trading range.
USD/PHP price Chart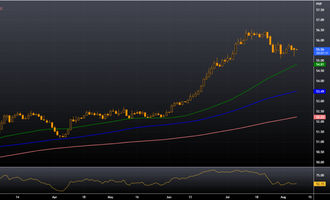 Elliot Laybourne
Elliott is a former investment banker with a 20 year career in the city of London. During this time he held senior roles at ABN Amro, Societe Generale, Marex Financial and Natixis bank, specialising in commodity derivatives and options market-making. During this time, Elliott's client list included Goldman Sachs, JP Morgan, Credit Suisse, Schroders Asset Management, and the Pennsylvania State Public School Employees Retirement System, amongst others. Today, he splits his time between Thailand and Dubai, from where he provides trading consultancy and business development services for family office and brokerage clientele.