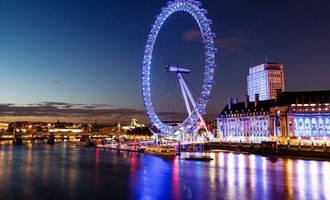 GBP/USD Forecast Ahead of US Consumer Inflation Data

Crispus Nyaga
The GBP/USD price moved sideways on Tuesday as investors react to the upcoming US inflation and UK GDP data. It was trading at 1.2088, where it has been in the past few days. This price is still substantially lower than its highest point this year.
US inflation data ahead
The GBP/USD price has been relatively unchanged this week as focus remains on the upcoming economic data from the United States.
The Bureau of Labor Statistics (BLS) will publish the latest consumer and producer inflation data on Wednesday and Thursday, respectively. These are important numbers because they usually send signals about the state of inflation.
Economists believe that American inflation eased slightly in July as the cost of fuel retreated. Precisely, they expect that the headline inflation dropped from 9.1% in June to 8,7% in July. They also believe that core inflation, which excludes food and energy products, declined to 5.7%.
These numbers will come a few days after the US published strong jobs numbers. According to the BLS, the economy added over 528k jobs in July while the unemployment rate dropped from 3.6% to 3.5%. 
Therefore, the GBP/USD pair has moved sideways as the market reflects on the next decision by the Federal Reserve. Analysts expect that the bank will continue its rate hike cycle in September.
The next key data that will move the GBP to USD exchange rate will be the upcoming UK GDP data that will come out on Friday. Economists polled by Reuters expect the data to reveal that the economy made a small expansion in June. The data will come a week after the Bank of England (BoE) delivers its rate decision.
GBP/USD forecast
The GBPUSD price has been in a strong tight range in the past few days. It is trading at 1.2088, which is slightly below Monday's high of 1.2130. On the 40-hour chart, the pair is consolidating along the same point as the 25-day and 50-day moving averages. 
A closer look shows that it has formed an ascending triangle pattern. Therefore, there is a likelihood that it will have a bullish breakout in the coming days. If this happens, the next key level to watch will be at 1.2200.
Crispus Nyaga
Crispus is a financial analyst with over 9 years in the industry. He covers the stock market, forex, equities, and commodities for some of the leading brands. He is also a passionate trader who operates his family account. Crispus lives in Nairobi with his wife and son.