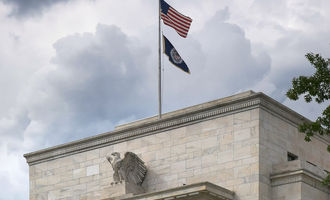 US Dollar Index Slips Ahead of FOMC Minutes and Retail Sales Data

Crispus Nyaga
The US dollar index declined slightly on Tuesday after the relatively weak housing data from the United States. DXY, which measures the performance of the USD against other currencies, dropped to a low of $106.36, which was slightly below this week's high of $106.88.
Slowing housing sector
The US economy is slowing down as the soaring inflation meet with soaring interest rates by the Federal Reserve. As a result, the housing sector has come under intense pressure. Data published on Tuesday showed that the rate of new home construction in June declined to its lowest level since early 2021. 
Housing starts declined by 9.6% on a month-on-month basis to 1.45 million. Analysts polled by Reuters were expecting the numbers to show that the housing starts dropped to 1.66 million. 
Meanwhile, building permits, which is a good leading indicator, declined by 1.3% to 1.67 million. The Census Bureau attributed the situation to the rising mortgage rates high inflation.
The US dollar index will next react to the upcoming US retail sales numbers that are scheduled for Wednesday. With inflation rising, analysts believe that retail sales declined in July. Data published last week revealed that the country's inflation declined to 8.7%.
The other key catalyst for the US dollar index will be the minutes by the Federal Reserve. The Fed decided to hike interest rates by 0,75% in its last meeting. Therefore, these minutes will provide more color about the deliberations that happened during the meeting. 
US dollar index forecast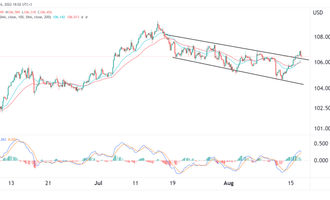 The four-hour chart shows that the DXY index pulled back slightly after rising to $106.88 on Monday. As it dropped, the dollar index retested the upper side of the descending channel shown in black. It remains slightly above the 25-day and 50-day moving averages while the MACD has moved above the neutral point.
Therefore, the break and retest pattern is a sign that the pair will resume the bullish trend and possibly retest the resisance at $108.
Crispus Nyaga
Crispus is a financial analyst with over 9 years in the industry. He covers the stock market, forex, equities, and commodities for some of the leading brands. He is also a passionate trader who operates his family account. Crispus lives in Nairobi with his wife and son.