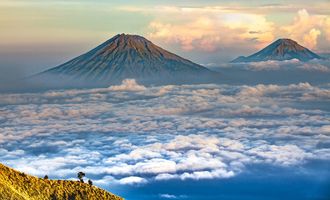 USD/IDR Bounces From Key Support
USD/IDR bounced from a major support level on Monday as cracks in China's economy triggered a tsunami of safe-haven US dollar buying.
The US Dollar was higher against most of its peers on the first trading day of the new week. The US dollar index jumped a full point to 106.50 after data out of China showed the country's economy is slowing much faster than forecast. As a result, Asian currencies were dumped as traders sought the refuge of the greenback.
Chinese economic data for July, released on Monday, showed credit growth and retail sales have both fallen off a cliff, raising concerns of a wider downturn in the region. This comes as the world's second-largest economy is battling the covid virus and a crumbling property market.
"July's economic data is very alarming," said Raymond Yeung, Greater China economist at Australia & New Zealand Banking Group Ltd. "The Covid Zero policy continues to hit the service sector and dampen household consumption."
In light of the worsening economic situation, the Peoples Bank of China (PBOC) lowered the one-year borrowing cost by 10 basis-points to 2.75 percent. However, the move failed to reverse the bearish sentiment sweeping across risk assets.
As a result, the US dollar is expected to remain firm, which will likely drag Asian currencies lower.
Dollar to Rupiah Outlook
The daily chart shows the Indonesian rupiah has performed well against the dollar recently. Coming into yesterday's session, USD/IDR had fallen almost 2.5 percent from July's two-year high. However, the rate has run into a brick wall of support at the 200-Day Moving Average (DMA).
Buyers stepped in at the 200-DMA at 14,673 (blue line), lifting the market higher by 0.35 percent. Subsequently, the 200-DMA provides a significant technical support level. As long as the indicator holds, we can expect USD/IDR to stabilize. With this in mind, a logical target is the 14,800 level.
For now, the immediate outlook is positive. Although, a daily close below the 200-DMA would suggest a breakdown, flipping the outlook to bearish.
USD/IDR Price Chart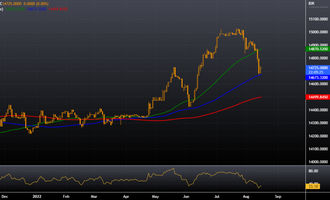 Elliot Laybourne
Elliott is a former investment banker with a 20 year career in the city of London. During this time he held senior roles at ABN Amro, Societe Generale, Marex Financial and Natixis bank, specialising in commodity derivatives and options market-making. During this time, Elliott's client list included Goldman Sachs, JP Morgan, Credit Suisse, Schroders Asset Management, and the Pennsylvania State Public School Employees Retirement System, amongst others. Today, he splits his time between Thailand and Dubai, from where he provides trading consultancy and business development services for family office and brokerage clientele.