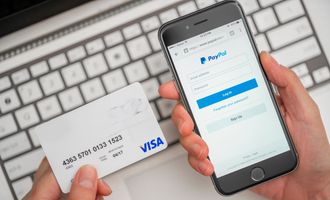 PayPal Stock Price Soars to April Highs as Optimism Builds

Crispus Nyaga
PayPal stock price has staged a stong recovery as investors buy the dip. The shares rose to a high of $102, which was the highest level since April. They have risen by over 48% from its lowest level this year, giving it a market cap of over $118 billion.
Return of the raging bull
PayPal is one of the biggest fintech companies in the world. The company runs a platform that lets people send money internationally and make payments. It owns some other popular brands like Xoom, Braintree, Venmo, Honey, and iZettle among others. 
The company's share price has been under intense pressure in the past few months. It dropped from its all-time of $320 in 2021 to a low of $67. As a result, its total market cap dropped from over $320 billion to less than $100 billion.
This situation has changed recently for several reasons. First, the company published strong results that were better than what analysts were expecting. Irs total revenue rose by 9.11% to $6.81 billion while its profit came in at 93 cents per share. This growth happened in a difficult quarter in which inflation surged to a multi-decade high.
PayPal stock price has also risen after Elliot Management took a stake in the company. Elliot is one of the best activist investors in the world. At the same time, the firm agreed to implement a $15 billion share repurchases program. Buybacks help a company by making its earnings per share significantly valuable. 
PayPal analysts ratings
Finally, the company has received multiple analyst upgrades in the past few adys. For example, analysts at SMBC Nikko upgraded the company to neutral from underperform. They noted that the management had committed to delivering margin expansion.
Meanwhil, analysts at Daiwa Securities upgraded the company to outperform. They noted that the firm's cost-cutting plans, buybacks, and the appointment of a new CFO will lead to better returns. In total, 72%  of all analysts have a buy and strong buy rating on the stock. 
Crispus Nyaga
Crispus is a financial analyst with over 9 years in the industry. He covers the stock market, forex, equities, and commodities for some of the leading brands. He is also a passionate trader who operates his family account. Crispus lives in Nairobi with his wife and son.